Saturday 26th August 2017
Kat Mills shares about how to find hope and peace in the unknown, when things are out of control and not as you want them to be.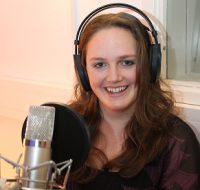 Kat Mills
So when it comes to new things, adventures, excitement and adrenaline where do you stand? I have friends who love watching films that scare them and keep them on the edge of their seat; friends who like travelling to new and exciting places; friends who take part in adrenaline-fuelled sports and rides and friends who are always up for new experiences. Let's just say this is not me at all! I will look up the plot of a movie before watching it, and most of the films I tend to watch are so predictable that you can work out the entire plot in the first five minutes!
I also like going to the same place on holiday because it's familiar. I will go to a restaurant, look at the menu several times and then choose exactly what I have had before. To get me to go somewhere new I need to know exactly where we are going, how we are getting there, where we are staying and all the logistics involved. It usually takes months of persuasion. You get the picture that I do not cope well with new things, with changes and with things feeling out of control, but I am working on it!
Just recently I needed surgery, and the particular operation I was having could have several outcomes and I wouldn't know which until my anaesthetic had worn off. I had to sign a consent form for all the possibilities - it was my idea of a nightmare. I didn't know what was going to happen and I certainly didn't feel in control.
But here's the thing, I actually felt really peaceful about it. At an appointment prior to my operation, my doctor asked me if I was afraid or scared. I said I wasn't, but I was too dosed up on strong medication to give her a more complete answer. If I had been more clear-headed I would have told her that I wasn't scared because I believed that God would be with me, and I felt His peace deep down in my heart.
Anxieties and worries tried to overwhelm me, but each time I felt God's peace engulf me. I know that He loves me and I am safe and secure with Him - this is my hope.
In my last blog I spoke about God being my hope and as I am looking at that again it felt appropriate to share a song I have written called 'I have a Hope'. This was originally written for a friend of mine who was going through a really difficult time of loss. I understood this, as I had been through a similar heartbreaking situation, but the big difference was I had hope in God, and she didn't have this hope. I could see such despair in her eyes and wanted to write a song that shared the incredible hope I have.
This hope persisted with me through the unknowns of my operation. The hope and peace comes from a personal relationship with Jesus. I hope the song encourages you and blesses you. This hope is there for anyone who wishes to receive it.

The opinions expressed in this article are not necessarily those held by Cross Rhythms. Any expressed views were accurate at the time of publishing but may or may not reflect the views of the individuals concerned at a later date.
About Kat Mills

Kat Mills
is a
Christian singer-songwriter
, choir director and worship leader from Surrey. Trained as a primary teacher she is currently a stay-at-home mum passionate in using music to connect with people and to share her faith.
www.katmills.co.uk
View all articles by Kat Mills
Reader Comments
We welcome your opinions but libellous and abusive comments are not allowed.