Kat Mills on making changes for increased well-being.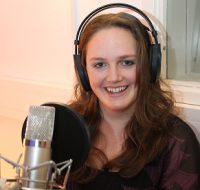 Kat Mills
Wherever I look there is stuff: things I am told to consume, adverts trying to convince me that my life will be complete if I simply have the latest smart phone, the hottest labels, and the biggest TV that could fit in my house. I'm encouraged to buy more and more things to fill up any emptiness.
Everything has to be immediate, fast, furious, bigger and better. This then continues into the vast choices you have to make every day: which brand, price bracket, or which flavour.
I'll never forget one of my most stressful ordering food experiences, was when I had my first experience of Subway. I was suddenly peppered with questions and choices: what filling, size, bread, and what additional meal items. I could feel myself become more panicked, and pressurised. I could hear the impatience behind me as the queue grew. I wanted to run screaming from the line weeping that I just wanted a sandwich! Eventually I got through the ordeal, scampering back to the car feeling emotionally drained.
There are many times when I simply want to press a pause button on the world, hide under my duvet and retreat from the all that is hectic for a while. My heart is yearning for simplicity, space, and peace.
Now I am starting to understand better why I can have such challenges in some of these areas: they have finally diagnosed and recognised that I am not only autistic, but also have ADHD, sensory processing challenges, and they have recognised challenges with Dyspraxia too. My brain is not good at breaking down a lot at once, and I can end up feeling overwhelmed. Therefore my heart and soul seek simplicity, to be able to live a happier and healthier life where I can manage things, instead of pacing in indecisiveness.
So this is what I have been working hard to achieve. At times it can feel exhausting, as I am desperate for simplicity, but have to wade through the mess and busyness to start bringing simplicity. But I am starting to see how much this positively impacts me, and my son, and therefore my husband and people around me. As I start to be able to deal better with the day to day; as I start to know where things are, and have less choices, I find I am not melting down so easily and I am able to function a lot better.
I still have a long way to go, but I know it is worth pursuing.
I feel this has been more than just simplifying the house. I have felt God put on my heart to have the right boundaries; to know what I can cope with, what I can achieve, what is realistic and what to avoid. To walk in wisdom in what I agree to do, and how to spend my time. To realise the importance of having rest, and spending time simply.
This for me is super challenging, and I am having to really work hard to learn how to do this, and how to live a simpler life. But I don't believe it means it will be any less full, but one where I am learning simply to be who God made me to be, and learning what I need to be able to live and walk joyfully. To be relying on His strength, and daily asking for Him to bring His peace into my heart and life. I know I have seen such a change when I do this.
Are there areas in your life where 'simplicity' would be a blessing?

The opinions expressed in this article are not necessarily those held by Cross Rhythms. Any expressed views were accurate at the time of publishing but may or may not reflect the views of the individuals concerned at a later date.
About Kat Mills

Kat Mills
is a
Christian singer-songwriter
, choir director and worship leader from Surrey. Trained as a primary teacher she is currently a stay-at-home mum passionate in using music to connect with people and to share her faith.
www.katmills.co.uk
View all articles by Kat Mills
Reader Comments
We welcome your opinions but libellous and abusive comments are not allowed.