Kat Mills on humility in parenting.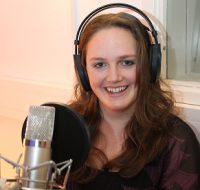 Kat Mills
I recently saw a powerful advert about how the men of today need to instil certain values in their sons: how to respect one another, to stand up for what is right, and to treat those around them with respect.
It got me thinking about our expectations of other people.
How can we expect people to treat others with love and respect, to be kind and caring and compassionate if they were not first loved and respected? How could they know that fighting is wrong unless they are told and their actions dealt with? How do they know healthy ways to interact with others unless they are shown how? How do they know not to steal and cheat unless they are shown that that is not how to behave?
We can be so good at getting on top of people and judging their mistakes, but sometimes miss our responsibilities. We need to teach those around us, in grace, how to love and to live.
So how does all this relate to the title?
Well, after Christmas my family spent a few days in the Cotswolds and went on some lovely, but very muddy walks. My son is part of the Peppa Pig generation (is that a thing?) and so as long as he is in his welly boots, then I'm happy for him to have a good splash in the puddles, and he most certainly did that. His boots were extremely muddy!
When we got inside, we put the boots aside to dry and he asked me to clean them. I said that we needed to wait for them to dry and that I would do it when we got back home.
When we arrived back home a few days later I put them by the back door. The next day he asked me to clean them and I said that I would, but I forgot. He kept asking and I kept forgetting, until three weeks later, I spotted them by the door and stopped in my tracks.
He had asked me again and again and my response had always been yes, tomorrow.
Maybe this doesn't seem like a big thing, but then I thought about what message this sends to my son. My words are not reliable, I don't mean what I say, and his request was not important enough.
Following this train of thought, the result of this would be that maybe he stops listening to me when I say I will do something; maybe he thinks it is okay to say one thing and do another; or maybe that I am too busy for him.
I felt so convicted that I stopped what I was doing and cleaned them then and there in an act to honour my son and show that my words meant something, that I had listened, and that his request meant something to me.
One of the biggest ways I have realised I can teach my son is through humility, being open and honest with him when I have messed up. In this situation I had to go to him and apologise and ask for forgiveness. How can I expect him to apologise, or realise he has done something wrong, or been unkind if I am unwilling to admit my own shortcomings?
We sometimes make the mistake of thinking that things like that are small and insignificant and they won't really make a difference, but I think they will and do!
My hope is that God will give me wisdom and cover me with grace as I parent and that I would be aware of how my actions impact my son and others. I want to change my behaviour not out of fear or guilt, but out of love.
If, in God's strength, I lead with humility and grace, I hope one day my son will follow.

The opinions expressed in this article are not necessarily those held by Cross Rhythms. Any expressed views were accurate at the time of publishing but may or may not reflect the views of the individuals concerned at a later date.
About Kat Mills

Kat Mills
is a
Christian singer-songwriter
, choir director and worship leader from Surrey. Trained as a primary teacher she is currently a stay-at-home mum passionate in using music to connect with people and to share her faith.
www.katmills.co.uk
View all articles by Kat Mills
We welcome your opinions but libellous and abusive comments are not allowed.