Kat Mills on seeing good in hard situations.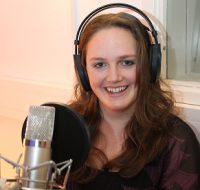 Kat Mills
I love a deep blue sky with a few white fluffy clouds and just the right amount of sun to warm my face. I'm sure I'm not alone in this.
When my son sees that it's a sunny day his reaction is along the lines of "I don't like the sun it makes me sad, the sun is naughty."
This reaction might seem strange, but the reason he reacts this way is because he is light sensitive. The bright sun really hurts his eyes.
I also have sensory difficulties and so for many years I struggled with headaches and not wanting to be anywhere too bright. I now wear photochromic glasses (the ones that react to light) and it has changed things massively.
I needed a simple solution for my son - sunglasses. We brought a pack of five and so he has sunglasses in his school bag, in our car, at home, and at each of his grandparents' houses so that he always knows that if the sun is out and hurting his eyes, he can put his glasses on.
The sun is still a 'bad' thing in his view. He can't see past the discomfort and therefore has written it off as something awful.
We know that there is so much good that comes from the sun, without the sun our planet wouldn't survive. It gives us warmth and it helps plants grows. There is a lot of good, but at the moment he can't see that. My hope is that as we help him with positive coping mechanisms that he will start to see these positives and learn to enjoy the warmth of a sunny day and embrace all the good.
It got me thinking about how often we react in this way, completely writing something off because of a moment of pain or a negative experience. I know people who have negative reactions to certain TV presenters or celebrities. When questioned, they usually pinpoint one bad comment or unkind thing that this person did years ago.
It frustrates me that opinion is based on just one thing, and that any amazing things that person has done subsequently are discounted. They messed up once, that's it.
I think we must miss out on so much good stuff because we hold on to that one bad memory.
I recently saw a film where the main character was having counselling. A lot of her issues had been traced back to a traumatic event as a child when her mum had completely shut down because of grief and shut out her child. She had simply needed her mum to show her that it was okay to cry.
When talking about her mum all she could fixate on was where her mum had let her down and although the counsellor validated this feeling and how hard it must have been, she also challenged her that she had failed to see all the ways her mum had been there for her.
This really had an impact on me. I know I have often fixated on when someone has let me down, hurt me or not been there for me, rather than seen the ways they have helped me.
This also reminds me of the importance of finding all I need in God. I believe in an all-loving and merciful God, who provides everything I need.
No matter how amazing people are they are still human and will at times let others down, as we will do to them. When we put unfair and unrealistic expectations on others, we'll end up disappointed and bitter.
Recognising God as our source of provision means that we can learn to focus on the good that people do and not the bad. A heart for forgiveness, and as I blogged last month, letting go, are key to being able to move on and give second chances.
We need to see people through eyes of grace and forgiveness, just the way I believe that God sees me.
Maybe you are like my son and the way he sees the sun and you can only see pain. Well my prayer is that you would find the 'sunglasses' so you could bask in the warmth that the sun can bring.

The opinions expressed in this article are not necessarily those held by Cross Rhythms. Any expressed views were accurate at the time of publishing but may or may not reflect the views of the individuals concerned at a later date.
About Kat Mills

Kat Mills
is a
Christian singer-songwriter
, choir director and worship leader from Surrey. Trained as a primary teacher she is currently a stay-at-home mum passionate in using music to connect with people and to share her faith.
www.katmills.co.uk
View all articles by Kat Mills
We welcome your opinions but libellous and abusive comments are not allowed.