Please note: this artist is either disbanded or deceased.
1996 Hard Music Album:
Haven - Waiting For The Daylight
Read review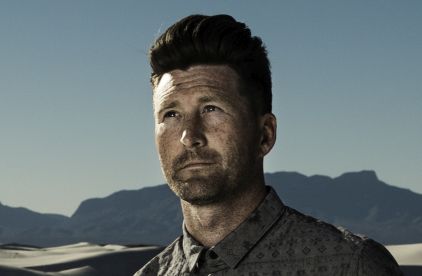 Stephen Christian: From fronting Anberlin to becoming a worship leader
Moving from being the frontman of big selling, world touring rock band Anberlin to being the worship leader of a church in Albuquerque, New Mexico has been a gigantic change for STEPHEN CHRISTIAN. Tony Cummings reports.

[11.01.18]
Third Day: From Hurt Road to Revelation with guitarist Mark Lee
Tony Cummings spoke to Mark Lee of veteran Southern rockers THIRD DAY

[03.01.18]
Colin Buchannan: The "Australian" children's ministry man
Tony Cummings spoke to the internationally popular family worship man COLIN BUCHANAN

[10.12.17]
Liz McComb: Christmas album for "France's Mahalia Jackson"
Tony Cummings reports on the Paris-based gospel phenomenon LIZ MCCOMB

[05.12.17]
Jonathan David & Melissa Helser: Reminding the Church we're No Longer Slaves
Tony Cummings spoke to Jonathan of JONATHAN DAVID & MELISSA HELSER

[03.12.17]
Artists database
Artist ID: 9366

Style: Hard Music
Approach: Ministry

Contact Address
Southport
Country: United Kingdom




At Cross Rhythms
we are constantly working on our artist and music database to make it as complete and comprehensive as possible. However sometimes we do not have full information for an artist and on occasion there may be omissions or mistakes. If you think that there is a problem with this entry, please help us by emailing
admin@crossrhythms.co.uk
.