Please note: this artist is either disbanded or deceased.
1975 Jesus Music Album:
Theophilus - Theophilus
More info
Jim Drew: The powerful freedom songs of a veteran New York blues rocker
Lins Honeyman brings into focus the four-decade career of gifted blues rocker JIM DREW

[22.01.18]
Crossfya: The urban gospel evangelists with the "You Are My" radio hit
Tony Cummings quizzed Tim Cooke about the music and ministry of Manchester's CROSSFYA

[17.01.18]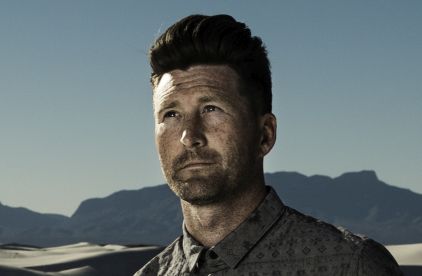 Stephen Christian: From fronting Anberlin to becoming a worship leader
Moving from being the frontman of big selling, world touring rock band Anberlin to being the worship leader of a church in Albuquerque, New Mexico has been a gigantic change for STEPHEN CHRISTIAN. Tony Cummings reports.

[11.01.18]
Adrian Snell: Re-recording his classic album 'Alpha & Omega'
Tony Cummings spoke to singer, pianist and composer ADRIAN SNELL about his 'Alpha & Omega: 20th Anniversary Recording' album

[15.12.17]
Boiling Point: A song-by-song rundown of their EP 'Take Courage'
Eric Bjorklund of Minneapolis-based rockers BOILING POINT talks about the duo's 'Take Courage' EP

[08.12.17]
Artists database
Artist ID: 27118

Style: Jesus Music
Approach: Ministry
Country: United States




At Cross Rhythms
we are constantly working on our artist and music database to make it as complete and comprehensive as possible. However sometimes we do not have full information for an artist and on occasion there may be omissions or mistakes. If you think that there is a problem with this entry, please help us by emailing
admin@crossrhythms.co.uk
.