Please note: this artist is either disbanded or deceased.
1973 Jesus Music Album:
Listen - Listen
More info

Barry Taylor: The Wild World of an AC/DC guitar tech turned theologian
Tony Cummings spoke at length to a member of Nine Beats Collective, BARRY TAYLOR

[08.03.18]
Mo Pitney: Taking country music back to its rural roots
Tony Cummings talked to young country music hitmaker MO PITNEY

[22.02.18]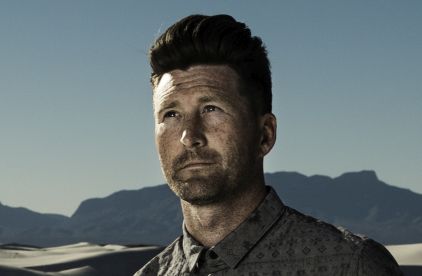 Stephen Christian: From fronting Anberlin to becoming a worship leader
Moving from being the frontman of big selling, world touring rock band Anberlin to being the worship leader of a church in Albuquerque, New Mexico has been a gigantic change for STEPHEN CHRISTIAN. Tony Cummings reports.

[11.01.18]
Chris Taylor: The Texas troubadour still making a name for himself
Mike Rimmer investigated one of Christendom's most underrated talents, CHRIS TAYLOR

[29.12.17]
G.L.O God's Love Only: Christendom's highly regarded female rapper
Tony Cummings talked at length to Texas-based Kim Ruiz, better known as righteous rapper G.L.O GOD's LOVE ONLY

[28.12.17]
Artists database
Artist ID: 26196

Style: Jesus Music
Approach: Ministry

Contact Address
Oklahoma
Country: United States




At Cross Rhythms
we are constantly working on our artist and music database to make it as complete and comprehensive as possible. However sometimes we do not have full information for an artist and on occasion there may be omissions or mistakes. If you think that there is a problem with this entry, please help us by emailing
admin@crossrhythms.co.uk
.