Cross Rhythms works with OCNWMR and COTN to deliver training opportunities.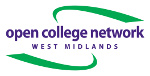 OCNWMR
OCNWMR is a national awarding organisation providing a high quality and responsive accreditation service. Regulated by Ofqual, OCNWMR offers a wide range of qualifications within the Qualifications and Credit Framework (QCF).
www.ocnwmr.org.uk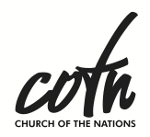 COTN
Church Of The Nations, (COTN), is an international family of churches and ministries reaching into over 50 nations. COTN is served by an Apostolic Council. Tony Fitzgerald is the Founder and Team Leader of Church Of The Nations and is a consultant to the Cross Rhythms Board of Trustees. Tony gives oversight to Cross Rhythms in the discipleship training.
www.cotn.org

More in Cross Rhythms Media Training Centre..