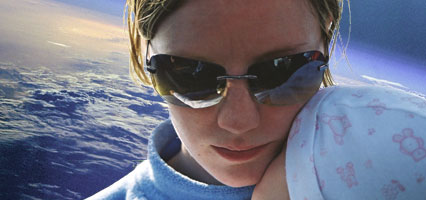 A TRUE STORY
By her mid-twenties Alison was a heroin addict. Her seven year old daughter Gemma never knew her father. He died of a drug overdose just days before Alison discovered she was carrying his baby.
Brought up in a typical English market town, Alison suffered years of abuse as a child. The emotional and physical pain drove her to alcohol and then drugs - and rapidly into addiction.
Her short life would probably have ended in death if she had not heard about Gilead Foundations, a Christian residential centre in Devon.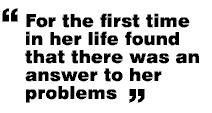 Alison attended the centre and for the first time in her life found that there was an answer to her problems.
There she overcame the bondage of drugs, drink, crime and the effects of abuse, bitterness and depression. Alison now has a new purpose for living, in freedom and with hope for the future.
Many of Alison's friends, including her best friend and the father of her daughter, have already died from drug misuse. In the year since being at Gilead, Alison knows of four other friends who have died from drug abuse.
Alison now has a good job, a growing Christian faith and is able to take care of her daughter. She has been rescued for life, but there are many thousands of other Alisons who don't receive the help they need.

More in The Word in Action..