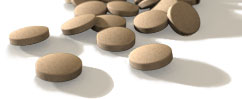 ·

One in three fourteen year olds have tried drugs

 
 
 
·
Over four million people have life controlling problems related to drugs or alcohol
 
 
 
·
More than 140,000 people are at risk of death due to drug misuse
 
 
·
The number of drug-related deaths in the UK rose by 55% between 1985 and 2000
 
·
 More than 250,000 people in Britain are problem drug users
 Media - a voice of hope?
 
 
With its enormous power to influence,the media has a vital role to play in education and awareness of the problems
of drug abuse and misuse. Sadly,
 
the issue is more often glamourised than criticised.
 
 
·
Alcohol, tobacco, or illicit drugs were part of 70% of prime time network dramas, 95% of top-grossing movies, & 50% of all music videos

·

 Increased television viewing by just one hour per day was associated with a 9% increased risk of underage alcohol consumption
We believe that media can be used to shape people's minds & hearts in a positive direction too.
Sources for statistics: Tear Times; Drugscope; "Strategy for England" - the Cabinet Office, 2004; Robinson, T.N.; Chen, H.L. & Killen, J.D; Strasburger, V.C; Donnerstein, E.

More in The Word in Action..