The History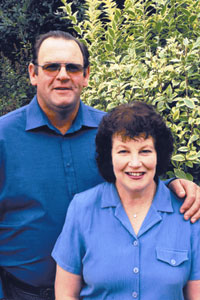 A 320-acre dairy farm in West Devon is the home of a Christian residential rehabilitation centre which for more than a decade has helped hundreds of people with life controlling addictions.
Gilead Foundations became a registered charity in 1991, but the work began four years earlier when dairy farmer Ian Samuel and his wife Bron were first given the vision for the ministry when a group from Teen Challenge visited their church in Okehampton.
Ian and Bron believed deeply that a loving and secure family environment coupled with work-based training on the farm could help many people overcome their addictions.
Like-minded couples who shared a desire to help people in need joined the Samuels in the work on a voluntary basis and by the early 90s the ministry was well established.
Students who join Gilead undertake an initial 12-week 'life restructuring' course from which they can progress onto a two year discipleship programme if they choose.
During their time with Gilead students live in community under the care of Christian house parents who help them to develop life skills, to face up to the roots of their addictive behaviour and to take responsibility for their actions.
Smaller centres were established in recent years at Penderrow in Cornwall and West Buckland in Somerset.
Current
Gilead Foundations currently provides accommodation for more than 40 students at its three centres. It caters for men and women aged 16 and upwards from all over the country. Referrals are made by churches, prison authorities, social services and friends and family of those in need of help.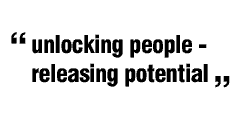 Some of those who join Gilead - particularly single mothers and fathers - are able to bring their children as well. Gilead runs a Christian home schooling programme for these youngsters.
Practical training is provided on the farm - which is now a registered organic unit - and in the associated dairy processing unit as well as in maintenance, catering, administration and other areas.
Since April 2003 Gilead Foundations has benefited from funding through the Government's Supporting People programme, enabling the charity to employ more staff and embark on a major development plan for its main centre at Jacobstowe.
Gilead is currently seeking to secure City & Guilds accreditation to help students gain nationally-recognised qualifications during their time with the charity.
Gilead's present mission statement is 'unlocking people - releasing potential'.
For more information, contact Gilead Foundations, Risdon Farm, Jacobstowe, Okehampton, Devon EX20 3AJ. Telephone 01837 851240.
You can also visit the Gilead Foundations website at www.gilead.org.uk

More in The Word in Action..