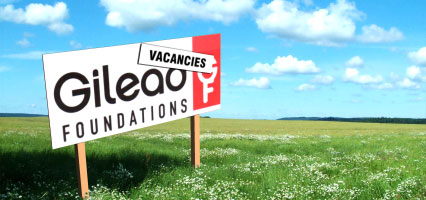 Gilead Foundations Christian Charity is a residential rehabilitation ministry, which is based on a 300 acre dairy farm near Okehampton in Devon. We help people who are struggling to break free from lives of drug and alcohol dependency, and to give them biblically based life skills that will enable them to sustain their new life. Students live in extended family groups on the farm during their rehabilitation programme.
We have a number of job vacancies:
House-Parents
We have an urgent need for mature house-parents, who will help provide a stable environment for students, helping them with their problems and giving spiritual and practical counsel in a parental role. These are live in posts.
Gap Year
If you are looking for a Gap Year experience, Gilead would be delighted to hear from you.
Work based therapy and extended family play a major role in the rehabilitation of people who come to Gilead to find new meaning, purpose and liberty for their lives. If you, or someone you know, could fill one of these posts you would be fulfilling a vital role in a ministry to the hurting in society.
Please apply by letter or email including a CV to: Laura Alm, Gilead Foundations, Risdon Farm, Jacobstowe, Okehampton, Devon, EX20 3AJ (laura.alm@gilead.org.uk)

More in The Word in Action..