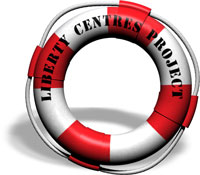 Rescuing people for life
Over the past decade Cross Rhythms and Gilead Foundations have seen many lives rescued and restored. Now they are working even closer together in the Liberty Centres Project, delivering the message of lives transformed through a relationship with Jesus Christ, outworked in fully accredited residential rehab centres around the UK.
Gilead Foundations are preparing to open a Liberty Centre in Stoke-on-Trent, a 'crisis centre' providing practical and spiritual help for many people like Alison. Cross Rhythms will go before Gilead, broadcasting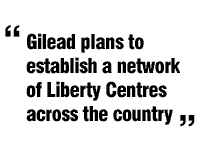 prevention and educational programmes on drug and alcohol addictions; awareness and testimonies of the work of Gilead, and call centre numbers for people to contact Gilead. Together, they are striving to stem the rising tide of addiction which affects so many people in our nation.
After a two year pilot scheme, Cross Rhythms is now preparing for a 5 year radio licence. At this stage, with an FM station and soon a Crisis Centre, both in Stoke, we believe a model is being developed that can be reproduced in other cities. Already Cross Rhythms is exploring how to develop other FM stations in up to 25 places nationally.
In conjunction, Gilead plans to establish a network of Liberty Centres across the country working with local churches to provide a range of services, including emergency accommodation for the homeless. The first of these is likely to be established near Taunton in Somerset. Many more will be set up over the next few years. From these Crisis centres, people who genuinely want to be set free from their addictions, can be referred to Gilead's main residential rehabilitation centre at Risdon Farm near Okehampton in Devon.
Gilead has launched plans to convert the former Crossways Chapel at West Buckland near Taunton into a Liberty Centre. The new centre will be able to accommodate six residents who will be cared for by house parents and support workers. They will spend an assessment and detox period of up to six weeks at West Buckland before transferring to Risdon Farm if appropriate. It will cost an estimated £60,000 to bring the building up to National Care Standards and Gilead is actively seeking funds from a variety of sources to carry this work out. It is hoped the new Liberty Centre will be operational early in 2005.
By working together, the potential we have to rescue and restore many more people like Alison is enormous.

More in The Word in Action..