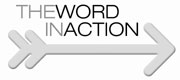 As a Christian media organisation, we don't want to just be a big voice with no heart.
The outworking of what that heart is can be seen in our commitment to working with organisations with an emphasis in social action.
There are many damaging truths about the society we live in, one of which is that over four million people in the UK have life controlling problems related to drugs or alcohol. Media has a responsibility to comment on this, to educate and to create positive role models. It is against this backdrop that Cross Rhythms and Gilead Foundations rehabilitation centres have joined forces to promote The Word In Action.
The Word In Action is a Christian response to a specific need, where Christian media and Christian rehab work together to save lives.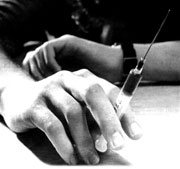 Cross Rhythms will go before Gilead, broadcasting educational programmes on drug and alcohol addictions; awareness and testimonies of the work of Gilead, and call centre numbers so people can respond. This programming will be aimed at pointing people towards rehab should they already be drug dependant and helping to prevent young people from getting into drugs in the first place.
Gilead plans to establish a network of 'Liberty Centres' across the country working with local churches to provide a range of services, including emergency accommodation for the homeless and people from the streets. One of these centres is opening in Stoke-on-Trent the home of Cross Rhythms City radio.

More in Vision..