Please note: this artist is either disbanded or deceased.

Karl Nova: The London-based rapper continually reinventing himself
Lins Honeyman talked to emcee, author and producer KARL NOVA about his continuing creative flow

[19.06.18]
All Sons & Daughters: Tennessee's renowned worship duo call it a day
Tony Cummings reports on the short but powerful ministry of Grammy-nominated ALL SONS & DAUGHTERS

[14.02.18]
NF: "No Name" lyrics reveals the rapper's struggle with fame
Tony Cummings reports on the surprise new single by NF, "No Name"

[23.01.18]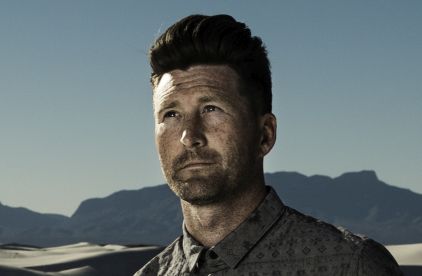 Stephen Christian: From fronting Anberlin to becoming a worship leader
Moving from being the frontman of big selling, world touring rock band Anberlin to being the worship leader of a church in Albuquerque, New Mexico has been a gigantic change for STEPHEN CHRISTIAN. Tony Cummings reports.

[11.01.18]
Chris Taylor: The Texas troubadour still making a name for himself
Mike Rimmer investigated one of Christendom's most underrated talents, CHRIS TAYLOR

[29.12.17]
Artists database
Artist ID: 7106
Style:
Rock
Contact Address
Motherwell
Lanarkshire
Country: United Kingdom

At Cross Rhythms
we are constantly working on our artist and music database to make it as complete and comprehensive as possible. However sometimes we do not have full information for an artist and on occasion there may be omissions or mistakes. If you think that there is a problem with this entry, please help us by emailing
admin@crossrhythms.co.uk
.