Saturday 12th January 2013
Paul Poulton considers the controversial issue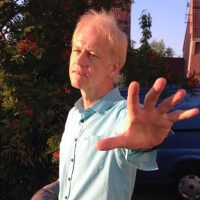 Paul Poulton
There are some people in the UK who never thought they would be agreeing with Piers Morgan, but they now find themselves in that position. The British CNN host has taken a stand for tighter U.S. gun laws after the Sandy Hook Elementary School massacre. We don't know yet how many people are standing with Piers, although President Obama has seemed to indicate that now is the time for change.
We don't have guns in the UK; at least we ought not to. Generally speaking gun crime is not a feature of our society; in fact my local bank got robbed about four weeks ago and the robbers had a sledge hammer, but no guns. No-one got hurt apart from some psychological scarring.
It's as if we say to the criminals among us, 'Ok, if you are going to rob us, don't use guns' and the criminal fraternity seem to have generally said, 'Ok, we won't'. We are not allowed to walk about on the streets with knives either, unless we can prove it's a part of our job and we are on our way to work.
Of course it would be a big mistake to say what a great place Britain is compared to America, because each country has its own good points. I often go to America and have found that its people are welcoming and hospitable. Friendliness exudes from many of the US citizens I have met; while the British can appear cold and off hand until you get to know us and that can take a while.
This morning an American friend sent me an email saying Mayor Michael Bloomberg said 19 year olds aren't responsible enough to have a rifle or pistol. My mind went straight to Paul Hardcastle's famous hit song '19'. The title '19' comes from a documentary's claim that the average age of an American combat soldier in the Vietnam War was 19. I imagine that Mayor Bloomberg's thoughts won't be as influential as he may have hoped.
Piers recently had a highly publicised on-screen debate with Alex Jones, the man who started a petition to have him deported from the US, (a petition that up to now 106,000 people have signed and the White House promise to respond to a petition when it reaches 25,000 signatures. We wait to see what the official White House stance will be, but it's important to remember that free speech is an important part of democratic societies across the world and the White House has hinted that is the position they will take.) In the interview Alex seemed extremely motivated and did most of the talking. Piers made the point that America had over 11,000 gun murders last year whilst Britain had 35; of course there are more people in America, but the statistics still look startling.
It is for the American people to decide what they want to do. I have a good friend who is an American and a Christian. He recently said to me when we were talking about this subject that I could have his guns when I pry them from his cold dead hands. We can see the ardour involved in protecting the second amendment to the American constitution, which is 'the right to bear arms'.
I sometimes sing a song when I'm on tour in America called 'They Don't Like It', which is a song I wrote about guns. One member of the audience came to see me after a concert and gave me a friendly warning, 'Don't sing that song down south'.
I am not an expert on American politics, (understanding UK politics is hard enough), but if the second amendment is in fact an amendment, then couldn't it be amended again? I think the American constitution came into force in the 1700's and since then there have been several amendments, I guess because times change.
The West may have been won with the gun, but if something has been won then that means it's settled and the same laws that helped while the winning took place may not be the right laws after a thing is won.
America has a population of over 311 million people and there are 270 million guns in the civilian population. So whichever way the American people decide to move forward it's not going to be easy, but long journeys have to start somewhere.

The opinions expressed in this article are not necessarily those held by Cross Rhythms. Any expressed views were accurate at the time of publishing but may or may not reflect the views of the individuals concerned at a later date.
About Paul Poulton
Paul
is a singer/songwriter, author and speaker. He tours with his band, the
Paul Poulton Project
in the UK and the US, playing modern rock, blues and funk and also writes articles for web sites and magazines. He has recently had a book published called 'Genesis for Ordinary People'. You can buy his
albums
from Cross Rhythms Direct!
View all articles by Paul Poulton
Reader Comments
We welcome your opinions but libellous and abusive comments are not allowed.