Tony Cummings reports on the X Factor phenomenon BEVERLEY TROTMAN and her new worship album
Beverley Trotman
The 'Voice Of Hope' album by Beverley Trotman is surely one of the most high profile British Christian music releases ever. Thanks to the X Factor TV talent search the primary school teacher from Luton is already a well known figure. Now Beverley's debut album, released by Integrity Music, is enjoying healthy sales. Said Integrity's Janine Levy, "Beverley and I planned to surprise people that assumed 'Voice Of Hope' would be straight-up traditional gospel. [Producers] Wez er nate pulled out all the stops to create a fresh contemporary edge to the album and have been fantastic to work with."
The album is a worship project, not dissimilar to the work of Geraldine Latty and with covers of songs from the likes of Abundant Life's Lara Martin, the Michael Gungor Band, Chris Tomlin and Kari Jobe. There is also a new song, "Your Love Completes Me", by British gospel worship man Mark Beswick. Beverley spoke to Cross Rhythms broadcaster Chris Mountford about the project. "You can put the music on and be on your own and really reflect on what you are doing. It's a time where you can listen to the song but listen to the words. So contemporary praise and worship is what I would call it. But there is also a cover of Stevie Wonder on there, 'Heaven Help Us All' and that song just makes us think about where we are and what's happening right now in our world. The whole album takes you on a journey. 'Amazing Grace' is on there and it gives you time to reflect and understand that we are here only by the grace of God and nothing else. So the album takes you on a whole journey reflecting on life, reflecting on yourself and then having time for just you and God."
Beverley's own story is a lesson in hope. Left with her grandparents as a baby, and raised alongside their 10 other children, she never knew her natural mother, who died five years later. Despite this tough beginning, Beverley dismisses suggestions that her childhood was difficult. As she told Jo Brazier, "I knew nothing else. Those were the cards I was dealt. As far as I was concerned that was normal life." Brought up in a Christian household, church proved a valuable training ground for Beverley's voice, and a gentle nudge towards God. "Going to church was just what we did. Later I experienced Christ for myself and realised that Jesus was my personal Saviour. I grew to understand that; it wasn't like a massive lightning bolt."
Beverley went on to run gospel choirs in the local community and joined one of Britain's best known aggregations, The Kingdom Choir. In 2004 Beverley was one of the 25 choir members who recorded the 'Smile It's A Brand New Day' album for Integrity Music though intriguingly not one of the 11 tracks featured a Trotman lead vocal!
As a primary school teacher in Luton, Beverley led singing groups and helped with school productions. As her passion for music grew so did her love for the children she taught. In a society of broken families and teenage violence Beverley urged her pupils to avoid the negative aspects of youth culture highlighted in the media. "Every teacher likes to bring life experience into the classroom," she said. "That's what inspires children. I can say that I've come from a situation where I've had no parents, but I've still been able to make different choices. That's what it's about. I want to show these young people that they can make different choices."
Constantly pestered by her pupils to audition for the X Factor, Beverley's response was always the same: "I don't want to be humiliated on national TV - I've got sense!" In 2006, though, Beverley's life was hit by a double blow. "On Mother's Day my grandmother passed away. Then after trying to get to know my natural father, he died that same June. It was really tough." In the wake of grief, a new confidence emerged. "I was like, 'If I did enter this thing now, what could really happen to me?' I'd lost the fear."
The singer entered the X Factor Series 4. Like hundreds more, Beverley had to face the notorious Simon Cowell at the auditions. Chris Mountford asked her what it was like when she got though the trial by television. She responded, "Overwhelming actually. You're so wound up by this stage, so to hear someone say you've got three yeses, everything just all comes flooding out in a sense of relief."
During the heats it was Beverley's stunning rendition of the Nina Simone oldie "Feeling Good" which propelled her into the finals. Simon Cowell summed up his feelings about Beverley's performance when he told a TV audience of millions, "Beverley, you had a bad first week. You had a good second week. You've had an incredible third week! You know, Sharon hit the nail on the head. This is what this show's all about. Very, very talented person. Probably didn't know how good you were. This is definitely bringing out the best of you and you know you've been under Nicky's shadow for three weeks, but not tonight. You out-sung her tonight."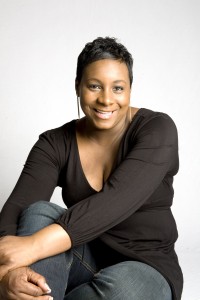 At X Factor's Boot Camp Beverley was designated Louis Walsh as her mentor. Said Beverley, "Louis and I ended up being quite good together. He would phone at all times and would make sure I was okay so he ended up being a really good mentor for me. We got to meet a lot of international superstars. I met Celine Dion, Kelly Rowland and Boyz 2 Men. We just met so many people during the week that our feet were practically swept away. You really needed to know your song by the Tuesday and then by the Saturday you were ready for it. It was still nerve wracking but you were ready for the finals."
Beverley didn't win X Factor - that honour belonged to Leon Jackson - but her reputation as a consummate song stylist was established. She explained, "I came out of the show and obviously did the national tour, Wembley, O2 arena, Sheffield and Newcastle. Everywhere really, which was brilliant, with all of the top nine from the show. Then I went and sang at Spring Harvest which was absolutely brilliant. I did three evenings there and I also sang in the Big Top. It was so wonderful with the support of so many people. Then I went on tour with Fame: The Musical. I was acting and singing eight shows a week. I played an English teacher, Miss Sherman. I was away for six months from my family and everything doing that. Then in the meantime while I was doing that I was working on the album."
Despite her involvement with the showbiz big time Beverley hasn't lost her love of teaching and her love for the children of Icknield Primary School. She has now returned to the school, teaching part time. For Beverley, singing and teaching are irrevocably linked. "I like to pull them together. Being on television and then being able to go back to that school and see some of those children is such a blessing to me, because to them I haven't become unreachable, and they can say, 'Look what Mrs Trotman done!' I think that means a lot."

The opinions expressed in this article are not necessarily those held by Cross Rhythms. Any expressed views were accurate at the time of publishing but may or may not reflect the views of the individuals concerned at a later date.
About Tony Cummings

Tony Cummings
is the music editor for Cross Rhythms website and attends Grace Church in Stoke-on-Trent.
Reader Comments
We welcome your opinions but libellous and abusive comments are not allowed.