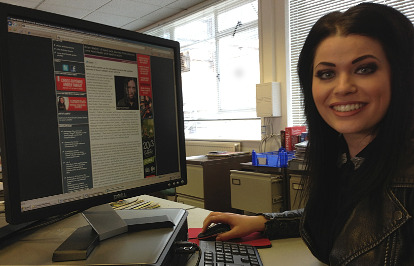 Cross Rhythms takes 15 school and university work experience and work placement students each year.
The one-week work experience is a taster media week where the student spends a small amount of time in a number of departments. Depending on their specific area of interest we can sometimes give a more focused time in one department.
In 2011 we were acknowledged at a regional level as one of the best work experience business placement providers for students. The awards were organised by the Newcastle and Kidsgrove District Employer Engagement Partnership.
We have taken university work placement students in the following departments: Radio, Music Journalism and Accounts.
Please note, opportunities for work experience and work placements come and go. They are not always available.
Cross Rhythms is a Christian organisation and the work environment reflects our Christian values.
If you are interested in doing your work experience or work placement with us, please send your enquiry along with a CV and two references to:
Human Resources Manager Cross Rhythms PO Box 1110 Stoke-on-Trent ST1 1XR
Or email: hr@crossrhythms.co.uk