A transatlantic compilation reflecting the sanctified dance underground was recently released in the States by AAYX Records. Andy Payne investigated 'DEVOUT ARTISTS VOLUME 1'.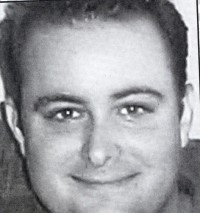 Jamie Wright
There have been various dance compilations issued by Christian record companies, which have usually been greatest hits, mix albums or N-Soul's independent artist 'Eclectica' series. What CCM has lacked is a compilation of credible underground dance tracks by established artists.
Secular dance music is becoming more globalised, with US and UK deejay and artists regularly crossing the Atlantic to work. It was only a matter of time before Christian deejays and artists would do the same. The result of this increasing co-operation is 'Devout Artists Volume V released via Californian record label recently reactivated by Scott Blackwell, MYX Records. This is a transatlantic collaborative album of artists who have found they had a collective vision of producing quality dance tracks.
The music is uncompromisingly underground club music, appearing in extended club mixes, for the club rather than Church. Stylistically you have drum and bass, progressive house, trance and breakbeat. These are artists working to succeed in the mainstream, and as a result you get instrumental tracks steering away from the evangelistic vocals required by Christian radio, festivals and record companies. It is marketed primarily on the worldwide web from myxrecords.com and will be available in secular record shops.
Jamey Wright
Jacksonville-based Jamey, aka DJ Dove, runs the famed tasty fresh Christian dance website and is the coordinator of 'Devout Artists Volume 1'.
How did this album come about?
"Devout Artists is a collective of producers who are Christians. The members all thought it would be good to put out a compilation CD because it is very hard to get singles released unless you happen to find the right record company at the right time. Also, to release a single generally means on vinyl so by releasing a CD we are able to hit a larger audience." How did you meet the artists? "Pretty much all of us met through the internet or because of special projects we were working on. Joey Davis and myself were both involved in the Faith Massive albums (although he did the majority of the work) so we knew each other already. Paul Cooper (Ikon) and Jon Schorah (Cedar) both live in Leeds and knew each other already. Inspired is from Orlando and they have helped me deejay here in Jacksonville, Florida, for the past four years."
Why a transatlantic album?
"Why not? Talk is cheap and we email each other tracks in progress and samples and other things so really it's quite easy. It also gave Paul (Ikon) another chance to holiday here in Florida when we mastered the album so he wasn't complaining too much."
Who is this album aimed towards?
"Really we aren't sure. Certainly anyone who has heard any of our music in the past, whether that is an Ikon fan, a Faith Massive fan, etc, we would love to see people getting the record and loving it so much they cant wait for volume 2. Really anyone who likes progressive house, breaks or intelligent drum'n'bass is who should be listening to this album, whether or not they are Christians."
Does CCM need more underground dance music like this?
"I don't know. It certainly doesn't sell very well so maybe CCM doesn't need it at all. Basically we have released the album through Scott Blackwell's new label called MYX Records and he is working out secular US distribution but he really isn't going to push it in the CCM market from what he has told us. I know he is working very hard to sort out UK distribution as well."
Is this album too underground for a Christian audience?
"Well, I am not convinced that Christian audiences buy only Christian music. I think a lot of Christians are going out and buying things like the secular Global Underground series or Gatecrashers or whatever so in that respect, I think we fit right in. If you are asking me if I think we will get Christian radio play? Probably in Orlando (the guys from Inspired have an FM radio show there that is also on the internet and of course Cross Rhythms but not anywhere else. Youth pastors, etc, seem to be uncomfortable about pushing music that doesn't have lyrics."
With UK and US musical tastes being so different don't you risk alienating both audiences?
"I don't think we are too concerned with that. Pretty much everyone producing on the album listens to only UK music (with a few exceptions) and really that is the case for a lot of American producers. Of course the boys in Leeds have access to the best music in the world and we here in the States have to suffer. Miami is the trance/progressive house capital of the US so really the UK flavours of music are taking off here in the club scene."
How will this album be marketed?
"That is a question better answered by Scott. We have a website people can check to see what is going on."
Are you excited about working with MYX?
"Sure, Scott is a great guy and he was the best fit for the type of album we have created and the markets we want to reach."
Why have there not been any albums like yours in the past?
"There have been, but only in the secular market. Dance compilations are plentiful. Our compilation isn't a mixed CD by any means but I think we have been very creative in combining the progressive house/breaks with the intelligent drum and bass. No one in the secular market has tried this that we are aware of."
Why a compilation as opposed to full-length album from each artist?
"Well, each of us has plans to release EPs or vinyl singles as we are able. In my case, it doesn't make sense to do a full-length album, but an EP would be perfect. For someone like Joey Davis or Cedar, the full length fit is much more obvious. Ikon could swing either way but realistically I think he is happy just releasing singles for a while. That is the way the dance market works really. Singles drive the deejays and deejays drive the compilations. Once in a while a dance artist produces a full length (a la Chicane or LTJ Bukem) but it is pretty rare in the secular market and really only happens if you are signed to some huge label."
Icon
What is the future for Devout?
"The name we have used for the website and the album is Devout Artists. This reflects the fact that we are a group of artists all working on our own stuff but we are loosely connected in that we are all followers of Christ. To answer your question, we all want to do a 'Devout Artists Volume 2' compilation and of course we are all independently working on our own material."
Are there any transatlantic artist collaborations on this album?
"Nope, really the only collaboration is a 'cross-Leeds' collaboration between Ikon and Cedar and that is the" Stark track."
Scott Blackwell
The album is on MYX, run by legendary deejay SCOTT BLACKWELL.
Are you excited about this project?
"Yes I am very excited. This is a quality CD that I am proud to be a part of. Having new tracks from Paul Cooper of Ikon is a real treat. Formant, Cedar, 3:16, Nate Maners and Sunglider also have great tracks on the compilation."
Is there a need for underground dance music In CCM?
"There is a lot of good music being produced by believers these days. I wish that the CCM market would grow more. Maybe that will happen as this music becomes a larger part of worship."
How is this album being marketed, and to whom?
"It is being put out on MYX Records. It will be available in the States in September in the CCM and general markets. It is being marketed through the secular magazines coupled with street promotions in key markets."
Ikon
Leeds-based Paul Cooper, better known as IKON, had his groundbreaking 'Global Transmission' released on Word in 1995. He's recently been running his own night 'United Kingdom' at the mint Club in Leeds.
How did this project come about?
"I think I get most from my production work and I see the Devout Artists compilation as being an extremely important project. When I think of how all of it came together it was nothing short of a miracle really. One minute I'm just sat at home working on tunes and the next minute some mad guy from Jacksonville in Florida is ringing me up going, 'Hey man, your music's incredible! We should do some tracks together.' The following year I was out there recording with Jamey Wright and sketching plans for our compilation."
Talk about your tracks.
"The tracks I have contributed to the album are 'Prophecy West', 'Presence' and 'Spiritualize' 'Prophecy West' is a straight up progressive house tune with a quite trancy feel and 'Presence' is the same really. It's the sort of music Sasha or Oakenfold would spin I guess. 'Spiritualize' on the other hand is the product of my collaboration with Jonny Scorah (Cedar - Good Looking Records). It's a funky breakbeat track, has been described as downbeat or instrumental hip hop."
Is there a spiritual aspect to your tracks?
"The tracks I have produced are spiritual because my inspiration for all my tracks comes through Christ Jesus who is the ultimate creator and sustainer of life. I am a Christian and Christ is in me, therefore I write Christian music regardless of what style it is or whether it has lyrics or not."
How did you meet the other artists concerned?
"Jamey Wright has become like a brother to me since we hooked up to put this compilation together. I've been out to Florida to see him a few times and we chat most days on the net. I met Joey Davis and all the other guys through Jamey although I knew Jonny Schorah from home and Scott Blackwell has been in contact ever since his deejaying tour of England. It's a great setup and these guys really produce the best Christian dance music I know. Hopefully this first release will pave the way for more compilations in the future and who knows? Maybe another Ikon album will follow.
Inspired
Orlando act Inspired will be a new name to sanctified dance followers.
Who precisely are Inspired?
"This is the production name of John Ehrhard and Mike Blanchett aka deejays 3:16, and Sunglider. We're from Orlando, USA. We were assisted by Nate Maners on some of the parts for this track. This track combines what I like to spin (trance and progressive house) and what John likes to spin (breaks). The track was recorded at Enteractive Studios, Orlando. Fans can hear Sunglider and 3:16 weekly in Orlando, FL on z88.3fm (10pm-1am EST Friday nights) and worldwide via the internet at the same time."
Tell us about your track.
"'Shekinah' is a combination of ethereal pad sounds, a hard and aggressive bass line and breakbeats Stylistically it is a combination of breakbeats and progressive house and has been engineered to be a dance music record and to be worshipful at the same time. The title 'Shekinah' refers to the glory cloud that led the Isrealites out of Egypt, and also represents the presence of the Lord."

The opinions expressed in this article are not necessarily those held by Cross Rhythms. Any expressed views were accurate at the time of publishing but may or may not reflect the views of the individuals concerned at a later date.
We welcome your opinions but libellous and abusive comments are not allowed.