Tony Cummings reports on how gospel songwriter and now artist JONATHAN NELSON used hard times to kick start his creativity
Jonathan Nelson
The release, through Integrity-Provident, of the 'Right Now Praise' album by Jonathan Nelson brings into the artist spotlight one of the most successful of the new wave of gospel composers. For Jonathan has penned such huge gospel smashes as "Healed" recorded by Donald Lawrence and a Stellar Award-winning Song Of The Year in 2006 and co-wrote "The Struggle Is Over" which, when cut by Youth For Christ kept the number one spot on Billboard's Hot Gospel Songs Chart for most of the summer of 2007.
Jonathan was one of six children born in Baltimore, Maryland and very much grew up rooted and grounded in the Church. "Everybody in my family works in ministry," he said. "My father, James Nelson, was pastor of Greater Bethlehem Temple Church for over 30 years and my mom served as first lady." Nelson's family was also musical. "My grandmother played piano. I had two uncles who were musicians. We just grew up playing and singing in church."
Nelson's musical abilities were further cultivated while he was a student at the Baltimore School for the Arts and Morgan State University where he studied under noted choir director Dr Nathan Carter. Nelson was soon travelling the globe and conducting choirs and also working in the music department at his father's church. About 15 of his friends and he would get together and sing at church. When Karen Clark-Sheard was coming to perform at his church, she needed some backing singers and his friends stepped in. "It wasn't a formal group," Nelson explained. "It was just something we did and after we did that service with Karen, we really enjoyed working together and that's when we became Purpose."
At the same time, Nelson had found a lucrative and comfortable income as an executive with a computer software company. Then, something happened to fuel Nelson's writing abilities. "Around 2001 when all of the dotcoms went down I was unemployed and that's when my passion for writing came alive. I began to write all these songs because I was living off unemployment. That process took me through a whole thing because of my experience. The song 'Healed' definitely came out of that."
Jonathan's group Purpose had recorded "Healed" on their own self-financed CD in 2002. Nelson had met Grammy-nominated choir leader Donald Lawrence at a Washington, DC workshop in 2000. Remembered Jonathan, "When Donald heard 'Healed' he said, 'I'm gonna record that song.' He felt that message was what God was saying to the Church at the time." Lawrence's words proved prophetic and his rousing rendition of "Healed" became a Top Ten gospel smash in 2005. The song also won Nelson the Stellar Award as Songwriter Of The Year in 2006. He was presented with the award by the Queen of Soul, Aretha Franklin. "I was so shocked that I won," laughed Nelson, "that I didn't even realise that it was Aretha who gave me the award."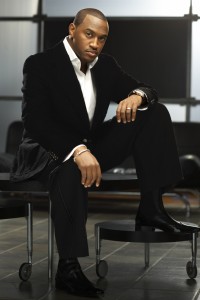 Suddenly, gospel acts were lining up to record Jonathan Nelson songs. Recalled the songsmith, "I met Troy Sneed at a Gospel Music Workshop of America convention. He said that he had heard a song Purpose recorded called 'The Right Place' and that he wanted to record it." Sneed produced the song on Pastor Rudolph McKissick's album and it became a Top 5 Billboard gospel hit.
It was through Sneed that Nelson would enjoy his biggest song yet. "Troy called one day and said that he was coming to Baltimore to record a group of youth," Nelson recalled. "He called me on a Tuesday and I didn't have a song that night. I wrote 'The Struggle Is Over' in about 10 minutes. The Scripture for it comes from Deuteronomy 1: 6-8 in the NIV version. In that Scripture, the Lord spoke to Moses to tell the children of Israel they could now come out of the wilderness and possess the land that God promised them in Canaan. So, for them, the struggle was over. So, during the recording that night, the kids were crying and Troy said, 'This will be the single.'" Released in the winter of 2006, the congregational ballad by Youth For Christ became the surprise hit of the summer when it spent 12 weeks at number one on Billboard magazine's Hot Gospel Songs chart. "I never thought it was single-worthy," commented Nelson. "It didn't sound commercial to me but I apologise for that because obviously the song has resonated with many, many people and touched them."
It was that spirit of touching hearts and minds that permeated Nelson's self-financed concert recording 'Right Now Praise' in December 2006. Said Nelson, "I undertook that whole project without even knowing if any recording label was going to release it. I took a risk." The risk paid off. Troy Sneed's publicist introduced Nelson to Integrity Music consultant Stacy Merinda who took Nelson to the successful Mobile, Alabama praise and worship company. One of the most powerful songs on 'Right Now Praise' is the title track. Jonathan explained, "I wrote that during a difficult time in my life back in 2003. I was on the verge of losing my home and my car. I was working as a substitute teacher. I was in a very low place. My car is my meditation place. I was crying down the road and started singing a melody to the Lord and that's when 'Right Now Praise' came to me. I had to rush into school and get to my tape recorder and put it down before I forgot it. Everything with this project is timing. I feel like it's time for whatever God has for me to do right now. This is my God ordained time for my life."
Jonathan expounded further about the songwriting process. "Most songs I get from sermons. It comes from divine inspiration. The speaker might say one word but that one word goes into a whole thing. The song 'Capacity' came during a service. My father was preaching and while he was preaching, I started writing that song." There was another time when Todd Hall was prophesying in a church service and "he said to turn to your neighbour and say, 'My praise causes things to look bettah,' and instantly every word of the song 'Bettah' was written right there in the service."
The only song on 'Right Now Praise' that Nelson and his frequent songwriting collaborator, Justin Savage, didn't write is Chris Tomlin's "How Great Is Our God." Commented Nelson, "I heard it at a worship service and it spoke to me. It's an intoxicating song. A whole church, no matter what race, creed or colour, can sing along to it. It became an anthem at my church."
Today Jonathan lives with his wife Christina and his two children J Andrew and Princess Julianna in York, Pennsylvania. He is the director of fine arts at Empowerment Temple in Baltimore, Maryland. At the close of a recent interview with Alicia Carson Jonathan articulated a principle which has stood the songwriter and now artist in good stead down the years. "Difficult seasons are not death sentences. Just tell yourself, 'Things are already looking better.' Believe it and watch what happens!"

The opinions expressed in this article are not necessarily those held by Cross Rhythms. Any expressed views were accurate at the time of publishing but may or may not reflect the views of the individuals concerned at a later date.
About Tony Cummings

Tony Cummings
is the music editor for Cross Rhythms website and attends Grace Church in Stoke-on-Trent.
Reader Comments
We welcome your opinions but libellous and abusive comments are not allowed.