Saturday 31st December 2005
Mike Rimmer and Tony Cummings have between them listened to over 1,500 Christian music albums in the last year. Here are their selections of the very, very best.
KIRK FRANKLIN - 'Hero' (Integrity-Provident)
After the live recording 'The Rebirth Of Kirk Franklin' reconnected Franklin with his church-based audience, he returned to the studio to create another stunning studio set that as usual combined the best of gospel and pop and whatever kitchen sink elements he wanted to throw into the pot. Got to say that I always prefer Franklin when he does this as the results are never less than stunning! Although he was already on record about his abandoned childhood and struggle with sexual sin, there was something refreshing about the way that a song like "Let It Go" with its admission of struggles marked a personal life change in the response to his past. In interview this year he told me how he had come under the guidance of a pastor who had taught him the word of God and consequently helped him escape the ravages of pornography on his life. Other standouts include the boppy "Lookin' 4 U" and collaborations with a wide range of artists including Stevie Wonder, Yolanda Adams and J Moss. The result is a gospel album that's already on its way to becoming a classic and appearances by Franklin on Oprah Winfrey where he talked honestly about his life.
Mike Rimmer
(£9.97 @ Cross Rhythms Direct)
RICKY ROSS - 'Pale Rider' (P3)
Whether he's singing about his love for his wife and family, looking back on past friendships or ruminating on the death of a friend, this is hugely powerful, beautifully executed stuff. As good as anything Deacon Blue did in their heyday. In a year when the hugely overrated Ryan Adams released three albums, this demonstrates the wisdom of a thoughtful songsmith cherry picking his compositions over the years so that no song is wasted and many of the songs here show Ross to be up there with the finest post war songwriters. The understated production brings out the full eloquence of Ricky's material.
Tony Cummings
DWEEB - 'Moose Moose Moose Chicken Moose' (Independent)
Cross Rhythms' tip for big success next year, they kept their growing legion of fans happy with this EP. The results are exceptionally good and the EP has given Dweeb a further opportunity to shine and win new fans. The band manage to combine a Pythonesque sense of humour with rocking musical credentials and a heart to really communicate their faith. A tour with Steve and Andy Hunter at the end of the year which coincided with the release of this EP introduced the band to a whole new audience. Although only five tracks, the band manage to cover a huge amount of ground from the Rage Against The Machine influenced opening cut to the jazz tinges that breaks out in some of the band's breakdowns. Rock with a touch of jazz and funk is what we're talking here though the band continue to deny easy categorisation. After their debut EP was released earlier in the year I tipped them for greatness and nothing on this second EP indicates that there is any reason why their debut album won't be released to great acclaim in 2006.
Mike Rimmer
(£5.00 @ Cross Rhythms Direct)
SUPERCHIC[K] - 'Beauty From Pain' (EMI Christian Music Group)
Max Hsu is in my book a genius and as the driving force behind this California ensemble he produces a flawless mix of pop, punk rhythms. Speaking straight to the lifestyles of the whole teenage generation, Hsu sharpens his songwriting pen (check out the lyric "You need that boy like a bowling ball dropped on your head") while Trisha Brocks' vocals can be sly and sassy but also smoothly emotive on the slow title track. Some people might underrate Superchic[k]'s hot pop with gutsy guitars interspersed with bits of reggae and rap but for me the immediacy of their message make them perfect youth communicators.
Tony Cummings
(£7.67 @ Cross Rhythms Direct)
SUFJAN STEVENS - 'Illinois' (Beggar's Banquet)
It seems unlikely that American singer/songwriter Sufjan Stevens will complete the task of recording an album about every state in the USA but while he tries, we can enjoy the fun! Part history, part documentary and part reflection, these songs that celebrate different aspects of Illinois life sum up Stevens' skills as writer and performer. With arrangements which at best can be described as "out there", he continues to serve up some of the most interesting music made by a Christian on the planet today. He's also much respected and loved by segments of the mainstream! For me, there were two songs on this album that I returned to time and again in 2005. There's the joyful quirky groove of "Come On And Feel The Illinoise" (which has to be one of the greatest titles ever) and then the more downbeat bittersweet ballad "Casimir Pulaski Day". This latter song leaves things totally unresolved at the conclusion of the track but is still a piece of beautiful observation and raw emotion.
Mike Rimmer
(£9.97 @ Cross Rhythms Direct)
SHERWIN GARDNER - 'Who I Am' (UB1 Music)
Trinidad & Tobago's star takes reggae gospel and soca into new vistas. Check out the heavy rock guitar riff blended to the delicious soca groove, and swoon to those chaotically infectious turntable hits "Under We Feet" and "Down Under" this is a rhythmic delight that carries a spiritual wallop. If you are into dancehall, there are some tasty riddims on "Pray" while the infectious club-banger "Trend Setters" (with guests Bernardo and Christlike) is another winner.
Tony Cummings
(£9.97 @ Cross Rhythms Direct)
KEVIN MAX - 'The Imposter' (Floodgate, Import)
Who is Kevin Max? I wonder these days if even he knows the answer to that question. The former dc Talk member's second major solo project highlights the things he does best. Write catchy, compelling songs and sing them with one of the most distinctive voices in Christendom. I always thought 'Stereotype B' was the most interesting solo album by a Talk member and had been waiting to see what he might do next. Thematically exploring the conflicts within our souls and doing it with great energy and style, this mixes the immediate with songs that take a little more time to reap a rewarding harvest. And there's even a brilliant cover of Dylan's "When He Returns".
Mike Rimmer
(£9.97 @ Cross Rhythms Direct)
BLOODLINED CALLIGRAPHY - 'They Want You Silent' (Noizz Music Co)
A magnificently brooding blend of hardcore and metal this even shaves the magnificent As I Lay Dying as the hard music album of the year with lead singer Amy giving the band an originality of vocal dynamics to make them one of the freshest sounds to emerge for years. This has been an exceptional year for Christian hard music with a dozen or more bands making inroads into the UK mainstream. These guys, though, remain my favourites.
Tony Cummings
MAE - 'The Everglow' (EMI Christian Music Group)
The American band surprised everyone by delivering such a well formed album in 2005 following the moderate success of their debut. 'The Everglow' is a concept album of sorts, taking the band's emotive progressive power pop sound and carving something with a lyrical depth to match the perfect production here. With plenty of melody and intertwined guitars and piano, this album has managed to pass people by in the UK this year but it's a treasure of journeying metaphors, superb album artwork and fine songwriting. The overall effect is to create an album that hooks the listener into its beauty.
Mike Rimmer
(£9.97 @ Cross Rhythms Direct)
TBC - 'TBC' (Authentic Music)
Catchy arrangements, four girls each of whom can sing as well as dance, hooky songs from the tried-and-tested pens of Pennells and Porter (The Tribe, Shine, etc) and lyrics which speak right to the heart of unchurched youth. This is as good as teen pop gets. What is impressive about Zarc Porter's canny production is his ability to make witty references to '70s disco and yet never stepping into cheesy territory while the full on evangelistic thrust of the group is clear for all to see and hear.
Tony Cummings
(£9.97 @ Cross Rhythms Direct)
DELIRIOUS? - 'The Mission Bell' (Fierce!)
I thought that 'World Service' was accomplished and marked a new chapter for the band but 'The Mission Bell' has launched the band into a completely new phase of their ministry. Mixing worship with a cry for action and a challenge to the Church, this takes me back to the excitement of 'King Of Fools' and the way the D:Boys have tapped into a new generation of teens and 20s ready to step up to the plate and make a difference. From the prayerful cry of "Miracle Maker" to the battlecry of "Paint The Town Red" or the yearning wondering of "Our God Reigns", 'The Mission Bell' confidently rings out loud and clear calling a new generation to action.
Mike Rimmer
(£9.97 @ Cross Rhythms Direct)
THE CAMPBELL BROTHERS - 'Can You Feel It?' (Ryko)
If Robert Randolph floated your boat this East Coast family group will take you on an oceanic cruise. Dazzling slide guitar gospel blues from the House Of God Holiness denomination with some guest vocalists adding their stuff. Searing, authentic, joyful music with Chuck, Phil and Darick (along with Phil's son Carlton on drums) ably demonstrating they have the instrumental chops to tear the roof off any church to leave the congregation in spiritual apoplexy! If you still believe that pedal steel guitar is a hopelessly corny instrument loved only by country and western aficionados it's time you woke up to these cooking purveyors of sanctified blues.
Tony Cummings
AFTER THE FIRE - 'Der Kommissar' (Edsel)
This is probably the reissue of the year! After The Fire were the Delirious? of their day and were at their height between 1979 and 1982 when they split up. In 2005, those nice people at Edsel Records pulled together all three of their albums for CBS with a fabulous selection of bonus cuts and live recordings to complete the package. With a synth driven new wave sound, the band really was cutting edge for the early '80s, hence the support from CBS. The combination of talents fused together to create some great music captured on this double disc. A reformed ATF sans lead singer Andy Piercy has played Greenbelt in the last couple of years and released download singles and fans dream of a full album in 2006.
Mike Rimmer
(£9.97 @ Cross Rhythms Direct)
SPIRIT OF MEMPHIS - 'Happy In The Service Of The Lord' (Acrobat Music)
I'd nominate the 1949 recording of "The Day Is Passed And Gone" by the Spirit Of Memphis Quartet as one of the greatest recordings in the history of gospel music. Now you've got this amazing 47 song double CD re-issue to show that "Little Axe" Broadnax, Jethro Bledsoe and Silas Steele had some of the most staggering voices in black church history. Timeless.
Tony Cummings
(£9.97 @ Cross Rhythms Direct)
LAIN - 'Brother Soul' (Spirit Music)
One of the most underrated and unnoticed British releases of 2005, the former Nu Colours singer enjoyed a hit called "Battle" with Wookie in 2000 but on 'Brother Soul' he delivers the kind of music he really wants to make. Not strictly gospel in style or content, Lain creates acoustic-driven soul and the album shows off his keen sense of melody and the expressive voice that brings every lyric to life. Blending together all his influences, highlights include the blissed out "Peaceful Waters", the jazz-tinged "What I'm Feeling" and one of the best songs I've heard all year "Bottle". This mix of sweet soul and social commentary really deserves to be heard by a wider audience.
Mike Rimmer
(£9.97 @ Cross Rhythms Direct)
FIRE FLY - 'Breathe' (Plastic Head)
After a long hiatus the Midlands progressive hard rock band have returned with a truly epic album. Fire Fly's particular musical blend of Si Bibby's haunting vocals and stylistic thrust which takes in an almost European gothic sound and some wonderfully layered guitar work interspersed with intricate keyboard parts that could give Extol a run for their money make them a truly hard to classify unit. Full of deep messages and permeated with an intricate style of metal, Fire Fly remain one of the most inventive bands in Britain.
Tony Cummings
(£9.97 @ Cross Rhythms Direct)
NOTE FOR A CHILD - 'Eternal Curve' (ICC)
After the success of their debut album (one of my albums of the year for 2004) Note For A Child returned this year to carry on creating music of much beauty. This time Spring Harvest appearances and ICC's efforts at promotion have meant the profile of the group is increasing and deservedly so. Mixing their whimsical melodies with adventurous arrangements that waft over the soul massaging away the stresses of modern life, the group manage to create songs that haunt and beguile simultaneously. The band have created an album that is more electric than their debut and 'Eternal Curve' features many fine moments. Highlights include "Loving You (Without End)" with its cool arrangement and the understated vibe of "Vermeer's Astronomer". 2006 sees the departure of Daniel Goodman and Susie Beattie fronting the group on her own, we wait to see how this will influence the development of the group.
Mike Rimmer
(£9.97 @ Cross Rhythms Direct)
SWITCHFOOT - 'Nothing Is Sound' (Fierce!)
San Diego's finest seem to be going from creative strength to strength and after three million sales for 'The Beautiful Letdown' come bouncing back with an album which intuitively walks the fine line between artistry and ministry, and rock and pop. "Easier Than Love" is a punchy examination of the cheapening of sex in contemporary culture while "The Setting Sun" looks beyond the brokenness of contemporary life to find something bigger. As Mike Rimmer observed, "'Nothing Is Sound' is the spirit of the book of Ecclesiastes set to a rock and roll beat and fed to the MTV generation" and I for one applaud the Foreman brothers' lyrical and instrumental dexterity.
Tony Cummings
(£9.97 @ Cross Rhythms Direct)
ONE VOICE - 'One Voice One Heart' (Survivor)
Not strictly an album but an essential part of 2005. The start of the year saw the cream of the UK CCM and gospel artists gathering at Abbey Road studios to record this single to raise money for those suffering after the Boxing Day tsunami. I was actually there on the day witnessing the event and it was a very special moment seeing the Abbey Road complex packed to the rafters with gospel singers, worship leaders and Christian artists. It was an amazing day and an amazing song.
Mike Rimmer
(£2.99 @ Cross Rhythms Direct)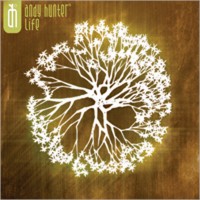 ANDY HUNTER - 'Life' (EMI Christian Music Group)
After the amazing 'Exodus' album I wondered whether brilliant Bristol turntablist could reach the same heights again. This proves he can! Although there are only six tracks here, this clocks in at 43 minutes of pulsating rhythm. The opening cut "Open My Eyes" carries on where the careering drive of "Go" left off while other highlights include the blazing sound of "Come On" and the atmospheric, gentle vibe of "Wonderful". Andy uses some vocalists as well, Neil Wilson from Steve offers his rock edge while the hugely underrated American singer Christine Glass turns up on "Alive". Innovative dance music which will no doubt like its predecessor turn up in the months to come on game consoles and in movie houses.
Tony Cummings
(£7.99 @ Cross Rhythms Direct)

The opinions expressed in this article are not necessarily those held by Cross Rhythms. Any expressed views were accurate at the time of publishing but may or may not reflect the views of the individuals concerned at a later date.
Reader Comments
We welcome your opinions but libellous and abusive comments are not allowed.