Friday 21st December 2007
Tony Cummings and Mike Rimmer survey all the releases to find the best Christian music albums of 2007
As in years past, Tony Cummings and Mike Rimmer have listened to a colossal stack of Christian music albums released in 2007. Here they identify what they believe to be the very, very best.
[DWEEB] - It Came From Outer Space (Risen)
The most anticipated British Christian rock album of the year scrapes in with a December release. [dweeb] have promised much with their two EPs but this album takes things to a totally different level. With an excellent production, a mixture of catchy songs augmented with a few surreal and avant garde moments, this is a superb set that get deeper and better lyrically every time you listen. The band have a strong musical personality and they keep improving. Gone are the imponderable songs with the surreal lyrics to be replaced with slightly less imponderable songs with slightly less surreal lyrics. This is the album that will put them on the map and 2008 will be their year!
Mike Rimmer
£9.97 at Cross Rhythms Direct
THEBANDWITHNONAME - Dying To Be There (Movation)
Winner of the CBC Contemporary Album Of The Year award, this is, as I stated at the time of release, producer Zarc Porter's master work. With the opener beginning with its deceptively gentle piano part before a sledgehammer rhythm and blistering chorus through to the equally memorable closer, this is hugely inventive stuff which blends breakbeat R&B, hard rock, UK grime and dance music in a fusion which makes most American music sound stereotyped by comparison. The lyrics are full on evangelism ("All you need is a real salvation/Death defied will walk on free") while the vocals and raps from Chip, Leon, J and Straff are exhilarating.
Tony Cummings
£9.97 at Cross Rhythms Direct
TRIN-I-TEE 5:7 - T57 (Spirit Rising Music, US import)
After spending four years away from recording, Trin-I-tee 5:7 return with a superb new set that demonstrate just how exciting gospel R&B can be! Signed to Beyonce Knowles' dad's new gospel label, it's clear the mastermind behind the success of Destiny's Child has the acumen and musical knowledge to take our gospel girls into new territory and that's just what happens here. With two group members coming from New Orleans, some of these songs were influenced by events following Hurricane Katrina. From pure gospel ballads to clubby thumping R&B, there isn't anything else that's been released this year that touches this. Thoroughly contemporary it may be but it doesn't skimp on the gospel content of the lyrics either.
Mike Rimmer
£9.97 at Cross Rhythms Direct
TIM HUGHES - Holding Nothing Back (Survivor)
By most people's perspective, 'When Silence Falls' was a rather low key album and not up to the standard of its huge selling predecessor, but on this, the British worship leader has made his best album so far. Thanks in part to the production work of Nathan Nockels and Matt Bronleewe who give Tim a much edgier rock sound with multi-layered guitars biting through those anthemic choruses, this is an album as dynamically thrilling as any rock release but as spirit lifting as any worship album around. The stomping "Happy Day" is a special delight while the beautifully uplifting "Everything" and the powerful title track are all exceptional songs. British contemporary worship shows no sign of falling from the world Church map.
Tony Cummings
£9.97 at Cross Rhythms Direct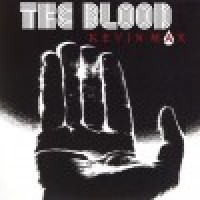 KEVIN MAX - The Blood (Infinity, US import)
After releasing two excellent but arty albums that pleased Max's own sensibilities but failed to find a big audience, the last days of December see Kevin release something completely different. Drawing on his gospel influences, Kevin dug deep to find some classic gospel songs which he covered by combining the vibe of the originals but managed to remake them for 21st century ears. Thus Mahalia Jackson, Sister Rosetta and even Andrae Crouch are channelled through Max's impressive and distinctive voice. Doing an album of covers is a difficult thing because the originals can so easily haunt you. But 'The Blood' manages to transcend these issues by switching things around. Kevin's cover version of The Impressions' "People Get Ready" features a fine duet with Mary Mary's Erica Campbell and some amazing guitar playing making it a highlight of the set. He's recruited fellow dc Talkers Toby Mac and Michael Tait for the cover of Prince's "The Cross" which will be a huge song in 2008. Old gospel meets new style and the album deserves to put Kevin back on the map commercially if his last two albums haven't burned too many bridges.
Mike Rimmer
£8.97 at Cross Rhythms Direct
FOUR KORNERZ - Soulectric (UB1)
The Juba brothers' brand of infectious, Afro-tinged gospel funk may not be to everyone's taste but this is still a hugely impressive debut. From the anarchic "It's A Scream" through to the chilled out "Let It Go" (complete with some delightful harmonies) this is classy music which effortlessly draws in reggae (JA's Sherwin Gardner guests on "Conquerors") and hip-hop (catch Britain's premier rapper Jahaziel and American wordsmith Verbs). Breaking free of the somewhat stylised sounds of much British gospel, this deservedly won a recent Gospel Album Of The Year award.
Tony Cummings
£9.97 at Cross Rhythms Direct
ONEHUNDREDHOURS - As Sure As The Stars (Survivor)
For this album, the band worked much more organically with the songwriting with Tre Sheppard presenting songs at an earlier stage for the band to chip in and the result is an album that feels more cohesive than anything they've recorded before. Where 'Stronger Than My Heart' was a dark album as Sheppard wrestled with depression, 'As Sure As the Stars' is packed with uplifting invitations to know God better. Sheppard's soulful vocal delivery is now augmented by an expanded band and the fuller sound means that a rocker like "Home" takes on a higher trajectory. This is a passionate album packed with insight and punch the air optimism. "Love Come Take Me Home" became a favourite on Rimmerama.
Mike Rimmer
£9.97 at Cross Rhythms Direct
JEREMY RIDDLE - Full Attention (Vineyard Music)
The worship leader at Anaheim Vineyard (the fellowship where, of course, the whole Vineyard stream of churches began), Jeremy unexpectedly delivered one of the most powerful albums ever released to the worshipping Church. With a vocal style which exudes emotion and daring rock arrangements which howl in a vortex of guitar sounds one moment and then cut away to acappella moments the next, this is hugely powerful and musically provocative stuff while such songs as "God Of All Glory" and "Close" deserve to be heard in churches way beyond Vineyard's normal reach. Riddle's take on the old William Cowper hymn "God Moves In A Mysterious Way" is another standout. But wherever you look, this album contains passion musicianship and God-centredness like few other releases.
Tony Cummings
£9.97 at Cross Rhythms Direct
ANBERLIN - Cities (Tooth & Nail)
The Florida band seem to have emerged with few Brits noticing to become American best sellers and this powerful project builds on their two previous Tooth & Nail albums. Stephen Christian's vocals have become a gritty tour de force while Nathan Young's drumming literally powers the band along. The exceptional radio friendly songs on this release "Godspeed", "There Is No Mathematics To Love And Loss", "Reclusion" and "Inevitable" are modern rock at its finest while the nearly nine-minute long "(*Fin)" is an epic which begins with an acoustic guitar, brings in a children's choir and moves to a juddering climax. No wonder these guys have been picked up by Universal Music for the big mainstream push.
Tony Cummings
£9.97 at Cross Rhythms Direct
BLUETREE - Greater Things (Independent)
Recorded and released independently, this album from a new Belfast rock worship band is packed with huge, majestic rock songs swathed in guitars with growing and fading intensities to make things interesting. With no commercial pressures they create lengthy tracks and take their time. "Life's Noise" is a killer track built around a rifle FX as a percussive riff. "God Of This City" is another immense track and demonstrates the band's supreme ability to create what I'd call prophetic rock and worship. The fact they manage to do it without sounding churchy gives the band a good platform to reach out beyond the walls of the Church and while they remain independent, there's every chance that they'll continue to make adventurous music. For the moment, they remain the most exciting new band of 2007.
Mike Rimmer
£9.97 at Cross Rhythms Direct
SHEKINAH GLORY MINISTRY - Jesus (Kingdom)
The third release from the Chicago-based church worship crew follows a similar approach to their previous releases. It's a double CD worship experience with no concessions to creating anything commercial. Instead they simply capture the worship of the church. There are loads of live gospel albums out there but what separates this album is the way that they present inspiring songs but then mix into the equation strong inspirational spontaneous worship. When was the last time that you heard a worship leader on a live album break out into tongues? When was the last time that you heard a number of prophetic spontaneous songs where the worship leader brought God's word directly to the congregation? This is exciting gospel worship that pushes back the boundaries and sounds like the most exciting live gospel record to be recorded all year.
Mike Rimmer
£9.97 at Cross Rhythms Direct
DA' T.R.U.T.H. - Open Book (Cross Movement)
The holy hip-hop underground is thriving but few of the multitude of righteous rappers have come close to finding the uplifting lyrics and production inspiration that this release exudes. The Philadelphia-based rapper looks at the problems facing men in and out of the Church in "Man Up", offers a tribute to his wife "Rose" and on "That Great Day" expresses a determination to honour Christ alone. Many of the tracks feature live sounding big beats while the bass drum heavy roller "Why I Do" would get any hip-hop audience shaking a leg. There's a touch of R&B vocals from Tia Pitman on one track while the brief interludes tell the story of the rapper's life. Truly impressive stuff.
Tony Cummings
£9.97 at Cross Rhythms Direct
MAVIS STAPLES - We'll Never Turn Back (Anti)
In the '60s, Mavis Staples along with the Staples Singers soundtracked the civil rights movement in America. This album re-creates that vibe by pulling together some songs from that era and giving them an earthy production. Staples has finally found her place musically after a patchy set of solo albums over the years and with guitarist Ry Cooder producing the set and adding his trademark vibey guitar, this is a fabulous album. Classics like "We Shall Not Be Moved" and "99 And ½" are reinterpreted and a new story song "Down In Mississippi" contains Staples' memories of the era told in a powerful way. It's rootsy gospel, blues and soul served up in timeless fashion and interpreted by one of R&B/gospel's GREAT voices.
Mike Rimmer
£11.97 at Cross Rhythms Direct

Reader Comments
We welcome your opinions but libellous and abusive comments are not allowed.