Sunday 23rd December 2007
Mike Rimmer and Tony Cummings have sifted through 1,500 Christian music releases to identify the very best tracks of the year. Here they are, in no particular order.
Hillsong United - Hosanna/For All Who Are To Come
From 'All Of The Above' (Hillsong)
There is also a version of this Brooke Fraser composition on the Hillsong album 'Saviour King' but this is the version to get. A truly transcendent piece of worship with Brooke showing she is one of the finest singers ever to lead worship with the haunting song over the ricocheting drum rhythms seguing into a prophetic song "For All Who Are To Come". To those who've suggested that Hillsong United can only do stadium rockers with simplistic theology had better listen to this spine-tingling gem.
Tony Cummings
£9.97 at Cross Rhythms Direct
Group 1 Crew - Love Is A Beautiful Thing
From 'Group 1 Crew' (Word)
With their blend of Latin, pop and hip-hop, Group 1 Crew have garnered comparisons with Black Eyed Peas. On this song the group manage to create a perfect pop song for radio. There's something wonderfully happy, upbeat and optimistic about the whole thing. From the catchy sung chorus to the stylish word play in the rapping to the overall breezy feel of the song, it always brings a smile to the face when you hear it.
Mike Rimmer
£9.97 at Cross Rhythms Direct
Randy Travis - Labor Of Love
From 'Songs Of The Season' (Word)
Few indeed are new Christmas songs that do any kind of justice to the incarnation. But his gem of a composition from the pen of the hugely underrated Andrew Peterson is just such a song - a graphic depiction of the suffering and transcendent courage shown by Mary when she brought the Christ child into the world. Bringing out all the pathos of the memorable lyrics is one of the great voices of modern country music. However strong your aversion to country might be, you should try and hear this.
Tony Cummings
£9.97 at Cross Rhythms Direct
Mavis Staples - Down In Mississippi
From 'We'll Never Turn Back' (Anti)
The swampy production on the song from Ry Cooder sums up the mood perfectly as Mavis takes the listener on a road trip through time back to her childhood when as a young black girl she discovered for herself the injustices of racial intolerance in the Southern States. There's so much heat coming from the track in the form of Cooder's guitar that if you close your eyes, you feel like you could be on a Tupelo back road. Staples' voice, with its guttural growls and head-to-the-sky swoops, has never sounded finer recalling her halcyon days with the Staple Singers. She effortlessly conveys the righteous passion of the civil rights movement.
Mike Rimmer
£11.97 at Cross Rhythms Direct
Casting Crowns - What This World Needs
From 'The Altar And The Door' (Reunion)
I have to say at the outset that this kicks off with possibly my favourite opening line ever. "What this world needs is not another one hit wonder with an axe to grind." No indeed. What our modern world needs is someone who can effortlessly turn out tuneful pop rock which abound in spiritual truth, are enjoyed by both the youth celebration crowd and their Christian mums and dads and are every bit as radio friendly as the big mainstream hitmakers. A band like Casting Crowns no less. There's nothing "cool" about these youth workers from Atlanta. But there's a sincerity of heart that goes deeper than much "cutting edge" posturing.
Tony Cummings
£9.97 at Cross Rhythms Direct
Relient K - Deathbed
From 'Five Score And Seven Years Ago' (Gotee)
'Five Score. . .' was the album that finally convinced us that Relient K were so much more than pop punk pun purveyors. And "Deathbed" was the last track climax to a great album, an 11-minute epic which, with no hint of maudlin overkill, portrays a man dying of lung cancer, reflecting on his life. By the time Switchfoot's Jon Foreman, as God, makes an entrance at the climax of the song one has both been dazzled by the building crescendos of the arrangement and convinced that Relient's Matt Thiessen is one of the greatest songwriters currently knocking out pop songs. A sonic feast which still retains the ability to draw tears from the listener.
Tony Cummings
£9.97 at Cross Rhythms Direct
Bluetree - God Of This City
From 'Greater Things' (Independent)
A song's origins are seldom as strange as this. "God Of This City" originally came into being as a spontaneous number while the band played worship songs at an outreach in a strip club in Thailand. This remarkable song retains its spiritual power. The band do a fine job in creating vibey rock with uplifting anthemic moments. It takes no account of what you can see with human eyes but instead pulls the listener into the world of the unseen and the impossible to remind us all that wherever we live, God has his plans and nothing can stop them. Inspiring!
Mike Rimmer
£9.97 at Cross Rhythms Direct
Neuma - Good Morning
From 'City On A Hill' (Independent)
It was a great idea to take an old track from veteran soulman Don Covay and use some extensive samples of Don's summery laid-back vocals as the starting point for a delicious piece of rap. The fact that hip-hop driven by a kazoo works so brilliantly is thanks to the fertile imagination of this American-born UK-based rapper. A clear demonstration that there are still many styles and textures to be explored within the hip-hop template.
Tony Cummings
Kevin Max, Erica Campbell - People Get Ready
From 'The Blood' (Infinity, US import)
You have to be a brave (or foolish) man to try your hand at covering this song since there are literally hundreds of versions out there. Until now I've not come across anyone who could touch the original Curtis Mayfield version with The Impressions from 1966. Enter Kevin Max, a man blessed with one of the most distinctive voices in Christendom. On this he duets with Erica Campbell from Mary Mary and demonstrates that he has plenty of soul. Aside from Max's excellent vocal performance, there is some extremely tasty electric guitar playing from Vince Gill. The result is a powerfully soulful and completely fresh version of a classic song.
Mike Rimmer
£8.97 at Cross Rhythms Direct
Paul Poulton Project - I Don't Know Bob Dylan
From 'Dumb Dogs' (Independent)
A set of interlocking guitar riffs conceived by veteran Midlands songsmith Poulton able supported by his funky bassman and mad-yet-extremely-gifted drummer. It's a deliciously funky, bluesy groove allowed to build and build (it weighs in at an impressive seven and a half minutes long) while the throwaway lyric is Poulton at his laconic best. With his brilliant band members Poulton is in the most creative period of his life though it's only rumour that Mr Dylan is to record "I Don't Know Larry Norman".
Tony Cummings
Three Cord Wonder - Jesus Rock Show
From 'Jesus Rock Show' (Independent)
Based in Denver, Colorado, Three Cord Wonder's debut album 'Jesus Rock Show' has a snappy title cut which in three minutes of high energy pop punk says more about the American Christian music scene than 100 articles in CCM Magazine. It tells the story of a kid who goes to a Christian rock show and encounters bands who instead of telling him about life-changing truth simply point fans to their merchandise tables to buy their product. Three Cord Wonder are committed to something else, full-on ministry. This track makes its point with passion and poignancy.
Mike Rimmer
Foy Vance - Gabriel And The Vagabond
From 'Hope' (Worda Mouth)
The Sunday Mail described this brilliant Irish songsmith as "steeped in soul, blues and funk and his voice calls to mind Otis Redding with a husky touch of Tom Waits" which isn't a bad shot at conveying the cathartic intensity of a GREAT voice. If that wasn't sufficient, Foy writes lyrics which go extremely deep. This is a narrative song about a tramp and his encounter with an other-worldly being who whispers "hope" into his ear. A song that once you've heard it you'll never forget.
Tony Cummings
Thebandwithnoname - Misfit
From 'Dying To Be There' (Movation)
This is the big radio hit from the album and the first track that really grabbed me when I played the album. It's a fun song but it has so many hooks built into three minutes that Zarc Porter could make a living as a cloakroom attendant. It's perfect pop with a great message and live the song is a highlight of the band's stage show. Great fun without compromising the message. The really fast synth solo is Zarc's tribute to '80s band After the Fire. A song that you never really get tired of hearing.
Mike Rimmer
£9.97 at Cross Rhythms Direct
Vini Contreas - Christ Crucified
From 'Kingdom Of Conscience' (Independent)
With Mexican horns that sound like they were plucked straight from Johnny Cash's "Ring Of Fire", this quirky little song catches the ear from the get go. This Californian has put together a song that pitches together the most ridiculously catchy melody with a very deep message of knowing Christ intimately. In a sense, this has the naivety of early Jesus music because it rejoices simply in the truth of the message and yet dressed up in this imaginative arrangement complete with its many fake endings makes it really work.
Mike Rimmer
Jeremy Riddle - Stand In Awe
From 'Full Attention' (Vineyard Music)
It's taken American Vineyard Music quite awhile to catch up with the passion and rock and roll bite coming out of UK and Canadian Vineyard churches. But this album from the worship leader at California's Anaheim Vineyard is utterly breathtaking with this song showing what can be achieved when a talented musician is prepared to bare his very soul before the living God. With a voice breaking with emotion, Jeremy conveys the heart of intense spiritual experience.
Tony Cummings
£9.97 at Cross Rhythms Direct
Fee - We Shine
From 'We Shine' (INO)
There is a moment in this song where the initial slow build of the intro and the verses are delivered with such high energy that you think it would be impossible to top them. And then suddenly the song goes into punch the air overdrive and the chorus kicks in. Band leader Steve Fee sings triumphantly, "We are the Redeemed, we are the ones who are free and we belong to Jesus." It's a glorious moment on a glorious song. It's impossible not to be moved! Built on a pile of incendiary guitars, this fires along at an incredible pace and makes rockers from Hillsong United or Planetshakers seem like tame, damp things by comparison. Plug in, turn it up and really get excited!
Mike Rimmer
£8.99 at Cross Rhythms Direct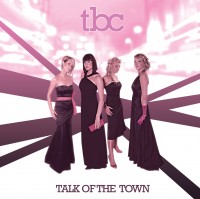 TBC - Beautiful
From 'Talk Of The Town' (Movation)
I doubt whether I'll hear a prettier melody this year. The tweenie pop of tbc isn't exactly to my taste but this Pennells and Porter ballad is completely breathtaking and with an arrangement which brings out all the power of the lyrics. Goodness knows how many songs have been written about the sacrifice of Jesus of Nazareth on the cross but this does the job beautifully for tbc's sub-teen audience to get hold of a life-changing truth.
Tony Cummings
£9.97 at Cross Rhythms Direct
Sara Groves - In The Girl There's A Room
From 'Tell Me What You Know' (INO)
Charlie Peacock has built a musical career on creating understated funky grooves like this for his solo records and other artists. Here he teams up with Sara Groves to concoct a song that is arresting and brings out the best of Sara's bitter sweet voice. Groves is quickly turning into one of the most interesting lyricists on the scene, moving away from the platitudes of so many other Nashville artists to create songs that have heart, soul and much to say. The combination of groove and lyric makes this a huge song. Lyrically it celebrates the depths of the human soul and how our hope motivates us to have faith and continue to make a difference despite our setbacks. Optimistic and inspiring, there's a touch of KT Tunstall in the lyrical structure but Sara Groves has delivered a beaut here!
Mike Rimmer
£9.97 at Cross Rhythms Direct
MercyMe - God With Us
From 'All That Is Within Me' (INO)
To be honest I'd all but written these veterans off as Yesterday Men. Okay, "I Can Only Imagine" was a classic song but that was quite awhile ago. But now 'All That Is Within Me', crammed full of melody-driven pop rock songs, has forced me to reassess Bart Millard and co. Locking themselves away in a log cabin studio in Idaho, with Abbey Road for overdubs and producer Brown Bannister's studio for mixing, the album is packed with top rate songs and sonically exciting production. And this powerful, worshipful gem is the pick of the litter.
Tony Cummings
£9.97 at Cross Rhythms Direct
Godfrey Birtill - R U Ready
From 'Very God' (Kingsway Music)
At first glance, this seems such a throwaway silly song that it's possible to completely miss the deeper message of it. Basically, this is a life-changing lyric dressed in a silly '50s drape jacket. It's a hugely danceable retro slice of rock'n'roll which at the Grapevine event had worshipers jiving joyfully in the aisles. It's what I'd call a Marmite song - you either love it or hate it. I love it but my wife Pippa hates it and complains every time I play it! Lyrically it reminds us that we can experience the glory of God everywhere in life and not just in church services so whether we're at the dentist's or sitting in the kitchen, we need to be taking the glory of God with us. I particularly like it when at 1.44 into the song Godfrey shouts out "get on your dancing shoes!" Listen and decide to experience God's glory on the bus to work!
Mike Rimmer
£9.97 at Cross Rhythms Direct

The opinions expressed in this article are not necessarily those held by Cross Rhythms. Any expressed views were accurate at the time of publishing but may or may not reflect the views of the individuals concerned at a later date.
We welcome your opinions but libellous and abusive comments are not allowed.