Please note: this artist is either disbanded or deceased.

Gas Street Music: Worship Central's aggregation rewilding worship
Chris Mountford spoke to Luke Hellebronth of Birmingham's GAS STREET WORSHIP

[18.02.21]

Bright City: Pandemic Worshippers in an age of pandemic Change
Jonathan Bellamy spoke to Johnny Bird and Henry Milne of Brighton's worship collective BRIGHT CITY

[01.02.21]
Nathan Sheridan: A Nashville-based singer songwriter with a tale to tell
Tony Cummings quizzed the man with the radio hit "Starts With You And Me", NATHAN SHERIDAN

[18.01.21]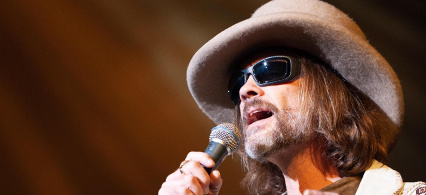 Bo Bice: The rock, country and gospel singer still talking about American Idol
Tony Cummings spoke to the singer, songwriter from Huntsville, Alabama, BO BICE

[07.01.21]
King Chav: The rapper getting the Jesus message onto the radio
Tony Cummings spoke to Florida-based rapper and radio man KING CHAV

[29.12.20]
Artists database
Artist ID: 11748

Style: R&B
Approach: Ministry

Contact Address
London
Country: United Kingdom




At Cross Rhythms
we are constantly working on our artist and music database to make it as complete and comprehensive as possible. However sometimes we do not have full information for an artist and on occasion there may be omissions or mistakes. If you think that there is a problem with this entry, please help us by emailing
admin@crossrhythms.co.uk
.