Friday 7th September 2012
Tony Cummings caught up with singer/songwriter talent DAKOTA GREEN
Dakota Green
Of the hundreds of independent Christian artists who launch their recording careers every year very few will make it to the playlists of a radio station and even fewer to the playlist of an international radio station. Yet American singer/songwriter Dakota Green is currently getting Cross Rhythms radio play for his eminently hummable song "It's You" plucked from his first EP 'Love Is Taking Over'. We recently caught up with the Alabama-born 22 year old and asked him to tell us about his life so far. "I was adopted when I was just a few hours old into the family that God intended for me to have. My childhood was amazing. I was home schooled, which gave me more time to focus on things like music but also gave me more time to spend with my family. My parents are Christians and have been since High School. So lucky for me, I grew up in a Christian home. Both of my parents are wonderful and love God with all their heart. My mom is probably the best example of Christ that I have ever seen, I remember seeing her read her Bible daily and constantly writing away in her prayer journal. But she doesn't stop there, she's always going out of her way to show God's love to others, even strangers. She is truly what we as Christians are called to be."
Dakota himself became a believer when he was just seven years old. He recalled, "I was at a service in Pensacola, Florida and walked down and gave my heart to God." Music was soon a key part of the young Dakota's life. "From the time I was 11 until I was about 15, I sang probably every song you can imagine for church. I went through every song I liked and sang them all for church and for family, friends and competitions. By the time I was 15, I had already sung so many songs, I was running out of stuff to sing that I liked so I began writing and recording demos of those songs and sending them to a producer in Nashville. Two years later, I was offered a publishing deal and I finished a demo for record labels and management companies. The demo featured six songs that were never released but that's how I got discovered by my current management, Wonderment Entertainment."
Upon signing with Wonderment Dakota began recording his first release, the EP ''Love Is Taking Over'. Said the singer/songwriter, "The first writing session for that EP happened over the internet, which was weird but turned out amazing. We were sending music and lyric ideas back and forth and then came this masterpiece. That song ('All I Wanna Know') ended up being the lead single which went on to chart in the top 20 on the Global CRW charts. We just had a lot of fun with this EP, we didn't want to force anything so we would take lots of breaks here and there and go eat or just talk about stuff. It was a great process with my producer (Conrad Johnson of duo Chris And Conrad), he really gets me as an artist and he knows what I like and what I expect and I know the same with him so when we get into a session it's usually very fast just because the artist/producer chemistry is right."
Dakota revealed that writing his unexpected radio hit "It's You" was a far from grueling experience. "This one was fun to write and we literally wrote it in about 20 minutes. It's just one of those songs where we were shooting out ideas and then we looked down and we had the whole song done. We wrote this one as I was leaving the studio to get back on the road for a tour I was on at the time."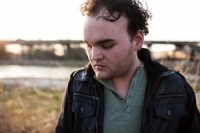 Since the recording of 'Love Is Taking Over' Dakota has experienced the toughest two years of his life. His debut full length album, to be released in early 2013, 'Who I'm Becoming' reflects these tough times. Said the singer, "It actually includes the four songs from the EP but completely remixed and remastered. I don't want to get too into it, but there's some cool announcements and surprises coming soon. The first single releases on New Year's Day, it's the perfect day because it's a new year, a new record and a new me. I'm excited about what God is going to do. I worked with a few writers on the record, including my producer Conrad Johnson, Caleb Grimm (Anthem Lights) and a few more."
Today Dakota lives on an island in Alabama, right by the Florida line. The only ways on and off are by a bridge. Recently, Dakota had a singing engagement - at his sister's wedding. Commented Dakota, "My family is the greatest part of my life, I love each and every one of them more than they will ever know. My sister is 30 and she and I are probably not your typical siblings: we vacation together and hang out and talk very often. At her wedding I had the task of singing while she walked down the aisle. I don't recommend that to anyone, it's impossible not to cry watching your sister walk down the aisle."

The opinions expressed in this article are not necessarily those held by Cross Rhythms. Any expressed views were accurate at the time of publishing but may or may not reflect the views of the individuals concerned at a later date.
About Tony Cummings

Tony Cummings
is the music editor for Cross Rhythms website and attends Grace Church in Stoke-on-Trent.
We welcome your opinions but libellous and abusive comments are not allowed.