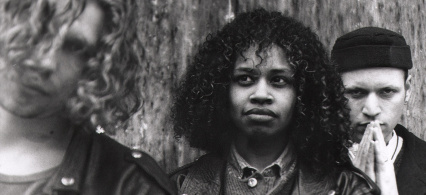 Please note: this artist is either disbanded or deceased.
Brown Bear Music: The UK-based alternative worshippers
Their CD 'To Know You' is in the Christian bookstores. But who are BROWN BEAR MUSIC and why the weird name? Susan Lumsden finds out.

[01.08.95]
1992 Dance/Electronic Album:
Brown Bear Music - My Soul Thirsts For You: Worship From The Brown Bear
Read review
Mike Burn: British children's ministry man with an ICC album
The man behind the Family Worship ministry, MIKE BURN was quizzed by Tony Cummings

[13.01.05]
Alvin & Karl: Pioneers of non-brass band Salvation Army music
Tony Cummings spoke at length to Karl Allison about his rich past and the emergence of ALVIN & KARL

[16.02.14]
Spring Harvest: Worshipping with a contemporary edge
In recent years few CDs have been more significant in demonstrating that worship music can have a contemporary edge than the SPRING HARVEST Praise MIX albums. Tony Cummings reports.

[01.04.00]
Artists database
Artist ID: 4436

Country: United Kingdom




At Cross Rhythms
we are constantly working on our artist and music database to make it as complete and comprehensive as possible. However sometimes we do not have full information for an artist and on occasion there may be omissions or mistakes. If you think that there is a problem with this entry, please help us by emailing
admin@crossrhythms.co.uk
.