Sunday 20th November 2011
Tony Cummings digs through mounds of yuletide recordings to find the gems among the dross
Continued from page 2
2000
SPARKLEPOP - "Happy Birthday Jesus"
From the album 'Sparklepop', True Tunes
If there had been any justice this hugely catchy song by band member Tim Brinkman would have catapulted this Californian band to the big time. It didn't. Miranda's engaging lead vocal and the radio-friendly rhythm make it an undiscovered contemporary Christmas classic.
2001
STACIE ORRICO - "Christmas Wish"
From the EP 'Christmas Wish', Forefront
Nashville has produced many dire and lazy albums down the years by wheeling into the studio CCM stars to record hackneyed Christmas material. Stunningly, the 15 year old Stacie transcended the tired genre while Tedd T's production is top rate.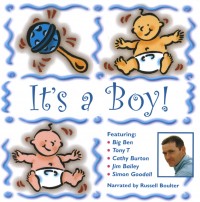 2002
SIMON GOODALL - "It's A Boy"
From the various artists album 'It's A Boy', Fierce!
This groundbreaking concept musical put a whole new spin on the nativity story and the album, with some effective narration from Russell Boulter, is a gem. Cliff has now recorded this song and sounds uncannily like Simon!
2003
PALESTRINA / WESTMINSTER CATHEDRAL CHOIR - "Magnificat"
From the album 'Music For Advent And Christmas', Hyperion
16th century composer Giovanni Pierluigi da Palestrina wrote some marvellous pieces for choir and none more effecting than this spine-tingling work. The Choir Of Westminster Cathedral are in magnificent voice.
2004
KRISTYN GETTY - "Glorious Light"
From the various artists album 'New Irish Hymns Vol 3: Incarnation', Kingsway Music
This wistful track has less Irish flavour than you'd expect from an album with an Irish Hymns moniker but it's a delight nonetheless. Along with husband Keith, Kristyn is keeping alive the hymnal tradition.
2005
AARON NEVILLE with THE BLIND BOYS OF ALABAMA - "Joy To The World"
From the album 'Christmas Prayer', EMI Gospel
Putting the New Orleans R&B stalwart with Alabama's longest running gospel team was always going to produce some memorably soulful music and they are more than able to breathe new life into the over-recorded carol.
2006
SUFJAN STEVENS - "Get Behind Me Santa"
From the album 'Sufjan Stevens Presents Songs For Christmas', Asthmatic Kitty
The idiosyncratic singer/songwriter originally recorded Christmas songs as a thank you gift to his friends and family and this tongue-in-cheek expose of the jolly bearded one is delightfully effective. Worth wading through some less-than-interesting Christmas songs on Sufjan's Christmas box set to get to this.
2007
RELIENT K - "Boxing Day"
From the album 'Let It Snow Baby. . . Let It Reindeer', Gotee
Relient K's frontman Matt Thiessen has long been one of Christendom's most underrated songsmiths and this poignant, low key reflection about the day after the big day is charming.
2008
THE 29TH CHAPTER - "Gloria"
From the single "Gloria", Independent
When George Frideric Handel penned "Gloria" back in the 18th century he could hardly have imagined that his exultant anthem in praise of the incarnate God would one day be given an urban makeover by this intrepid band of hip-hop evangelists. But the London crew succeed with streetwise confidence.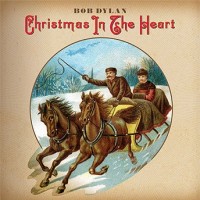 2009
BOB DYLAN - "O Little Town Of Bethlehem"
From the album 'Christmas In The Heart', Columbia
In an interview Dylan was asked about his version of "O Little Town. . .", the interviewer saying how it reminded him of an "Irish rebel song", continuing, "There's something almost defiant in the way you sing, 'The hopes and fears of all the years are met in thee tonight.' I don't want to put you on the spot, but you sure deliver that song like a true believer." Bob's response was succinct: "Well, I am a true believer."
2010
BRIAN HOUSTON - "Hark The Herald Angels Sing"
From the album 'Joy To The World', Brian Houston
The Irish troubadour went into the studio and recorded a bunch of carols live with a band of musician friends. The results were rollicking arrangements which are part Celtic and part old time rock'n'roll. He succeeded in giving them a wonderfully fresh feel.
2011
TOBY MAC with LEIGH NASH - "Christmas This Year"
From the album 'Christmas In Diverse City', Forefront
Toby has put together an intriguing Christmas package this year and his cut with Sixpence None The Richer's Leigh Nash is particularly appealing. A song which speaks of all the good things we get at Christmas focussing on the greatest gift of all. It'

The opinions expressed in this article are not necessarily those held by Cross Rhythms. Any expressed views were accurate at the time of publishing but may or may not reflect the views of the individuals concerned at a later date.
About Tony Cummings

Tony Cummings
is the music editor for Cross Rhythms website and attends Grace Church in Stoke-on-Trent.
Reader Comments
We welcome your opinions but libellous and abusive comments are not allowed.