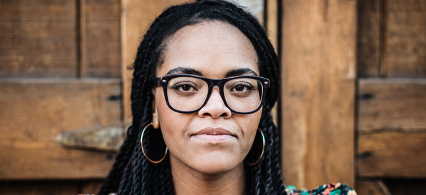 Liz Vice: The critically-acclaimed gospel singer from Portland, Oregon
Lins Honeyman interviewed LIZ VICE whose first album ended up in America's R&B Albums chart

[24.10.18]
2018 Blues Single:
Liz Vice - Where Can I Go (Remix) (ftg Propaganda)
More info
Paul Zach: The one-time Remedy Drive man finding God Is The Friend Of Silence
Tony Cummings quizzed singer, songwriter and worship leader PAUL ZACH about his life and music

[18.05.18]
Sandra McCracken: A live experience blending worship and performance
Tony Cummings spoke to singer, songwriter and producer SANDRA MCCRACKEN

[29.08.17]
Artists database
Artist ID: 32188
Style:
Blues
Approach:
Mainstream
Contact Address
New York
New York
Country: United States
Website:
www.lizvice.com
At Cross Rhythms
we are constantly working on our artist and music database to make it as complete and comprehensive as possible. However sometimes we do not have full information for an artist and on occasion there may be omissions or mistakes. If you think that there is a problem with this entry, please help us by emailing
admin@crossrhythms.co.uk
.