Tuesday 10th October 2017
Tony Cummings reports on the travails experienced by award-winning rapper KJ-52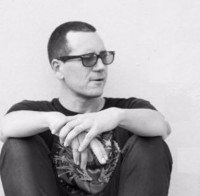 KJ-52
Jonah Kirsten Sorrentino, better known as rapper KJ-52, is one of Christian pop rap's longest running success stories. The Dove Awards winner has achieved a great deal since his emergence in 2000 and his albums such as 'It's Pronounced Five Two' (2003), '7th Avenue' (2004), 'Behind The Music' (2005), 'The Yearbook' (2007) and 'Dangerous' (2012) have all received glowing reviews from the critics and plenty of airplay on Cross Rhythms Radio. In 2014 KJ released his 'Mental' album. The Cross Rhythms reviewer wrote, "KJ-52 is a phenomenon. Not only has he been one of the most creative and pioneering Christian hip-hop artists, his pop rap shows a never-ending ability to transform, morph, stay fresh yet never come across as being too cheesy! On 'Mental' the rapper once again feels like an artist going all out for Christ while his usual mix of seriousness and silliness and giving other guest MCs a platform all work together to deliver an outstanding album." Sadly, the release of this album has brought to light a story involving the rapper's former manager and the shocking dishonesty which can sometimes go on behind the scenes of the Christian music world.
KJ has sent out a letter to friends and supporters, exposing the ugly story behind the album involving misuse of the rights of KJ's recordings and the release of a fake copy of the album. Here is what the rapper wrote: "In late November 2013 I signed a three year deal memo with my then manager to release the 'Mental' album. After about a year or so I realized some things weren't adding up, mainly in the $ and royalty dept. . . No-one had received any payouts and no accounting for the expenses had been issued. I realized the album had made a reasonable amount of money via digital and physical sales and was told that album was "unrecouped" . . . but the one statement I received from music services spoke to the opposite.
"I decided to end our working relationship when the agreement came to an end in November 2016 and go fully independent. . . Rather than pursuing legal action I trusted the fans to support like they always had . . . and they did! The 'Jonah' album was funded 200% in December! The 'Mental' album however was still being distributed digitally thru' Gotee after the deal had expired. Learning that multiple artists had been cut out of the songwriting royalties (Social Club/Tedashii/KB, etc) and had never been paid I requested that they remove it from all digital services (iTunes/Spotify/Amazon, etc). After explaining all this to them Gotee swiftly complied and removed it.
"I hold the copyrights to those songs and so I re-uploaded the songs and put it back out in an attempt to make things right financially with my friends that helped out with record. . . this is the 52 Records version that is up currently. Recently my former manager re-uploaded another version w/ incorrect but similar artwork/misspelled artist names and a random instrumental. . . this is the TPC version. This version will put 0 $ in the artist pockets + has been done past the expiration date of our deal memo. I'm currently working on getting this pulled but it's an arduous and long process as there is a ton of digital platforms."
KJ-52's letter ends with a plea not to buy/stream the TPC version of the album, support crowdfunding including the rapper's forthcoming documentary (the Jonah movie) and to pray for the situation.

The opinions expressed in this article are not necessarily those held by Cross Rhythms. Any expressed views were accurate at the time of publishing but may or may not reflect the views of the individuals concerned at a later date.
About Tony Cummings

Tony Cummings
is the music editor for Cross Rhythms website and attends Grace Church in Stoke-on-Trent.
We welcome your opinions but libellous and abusive comments are not allowed.