Isaiah 64, Psalm 127, John 15, Proverbs 19:21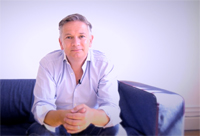 Matt Summerfield
For the past 12 months I have had the 'pleasure' of driving past a very large building site on my way to work in Luton. Until recently however it's been very difficult to ascertain what was being built. It seemed that the builders were spending ages preparing the ground and digging foundations. In fact, it's only been in the last couple of months that 'buildings' have started to sprout up from the ground and a sense of the final structure is beginning to become clear.
This picture reminds me so much of the challenge of following God. God is always at work in the world and whilst sometimes we get a sense of what He is doing, at other times it seems that we're really not quite sure. What is God doing? What is He doing in my life? What is He doing in the church?
Isaiah reminds us that we are the clay, formed by the hand of the potter (Isaiah 64). God is the one who builds, shapes, and cuts away to ensure the end product is truly beautiful. I'm very aware that I need to be clay on the Lord's potter's wheel, although I have to confess that often I'm not totally sure what kind of pot He's making.
The Psalmist (127) reminds us that God is the ultimate builder and we are His workers. It is essential that our work is built on foundations that our laid by God Himself - Foundations that are deep, strong, reliable and will endure the toughest of storms.
Jesus tells us that God is the gardener and we are branches plugged into Jesus the vine (John 15). I love this passage. It makes some great promises. It reminds us that God's desire is that we bear much fruit. It confirms our total dependance on God. It encourages us to pray because God answers. It also speaks about the necessity of God's pruning work. When God prunes the vine it's always about growth. Pruning is uncomfortable, change is tough - yet our responsibility is to ensure that the pruning is God-led and not man-led.
There may be many times in our lives when we're not sure what God is doing? Our challenge is to let God be God. For as we do this, I am confident that the Lord's purposes will prevail (Proverbs 19:21) as we allow Him to shape, build and prune His people for His glory.

The opinions expressed in this article are not necessarily those held by Cross Rhythms. Any expressed views were accurate at the time of publishing but may or may not reflect the views of the individuals concerned at a later date.
Sign up now to receive weekly Life Files, direct to your inbox.
Reader Comments
We welcome your opinions but libellous and abusive comments are not allowed.