2 Peter 3:18, Romans 3:22-24, Romans 6, Matthew 10:8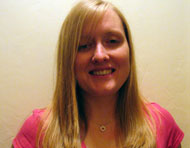 Teresa Phillips
God created everyone who has ever existed, everyone who now exists and everyone who will exist in the future. He knows how many hairs are on each of those heads. He knows how many daisies are in each field; He hears and distinguishes the cry of every creature on the planet. He knows the future, He has weaved the past. How is it that this God exists in all His power, love and grace, yet sometimes as mere humans we become so dismissive and apathetic about it all? I think it's easy to become this way about basic truths of God. One thing I think it is easy to take for granted, is grace. That is why Peter writes, 'grow in the grace and knowledge of our Lord and Saviour Jesus Christ.' (2 Peter 3:18). Sometimes we become so wrapped up in duty and doing good, that we forget the real, outrageous message of grace.
What is grace then? It is what we don't deserve. It is the immaculate, sinless Jesus dying a painful death in our place, to pay for our sins. It paves a way for us to be forgiven for what we do wrong and have a relationship with God. Paul, a Christian who lived in Bible times, wrote a letter to the Christians in Rome, saying this, 'Since we've compiled this long and sorry record as sinners. and proved that we are utterly incapable of living the glorious lives God wills for us, God did it for us. Out of sheer generosity he puts us in right standing with Himself. A pure gift. He got us out of the mess we're in and restored us to where He always wanted us to be. And He did it by means of Jesus Christ.' (Romans 3:22-24). And here's the real crux. Grace means that God doesn't love us any less for the bad stuff we do. He loves us just the same. It also means that God doesn't love us any more for all the good stuff we do. We can't make Him love us that way. He loves us anyway. Sometimes we can get wrapped up in being a nice person and being helpful, giving up our time and our money, and this becomes more important than knowing God and continuing our journey of following Him. If we get stuck in that rut then we're no better than a group of people known as the Pharisees - a group of extremely religious Jewish guys who lived at the same time as Jesus. They couldn't accept grace. They lived by rules. They tried to do good, and scorned Jesus for His outrageous message of grace. Instead, embrace the fact that GOD LOVES YOU! When you are at your most unlovable, and the humans you love around you find it difficult to put up with you, God is still there with His love. It doesn't matter how despicable any sin is, God loves you.
Wow. Freedom. Redemption. Hopefully as you have read that last paragraph, for the first or one-hundred-and-first time, you will be amazed that God has such grace available to us. If not, read it again!
If yes, what does that mean now? Does it mean, then, that we can do what we want, since God loves us anyway? Paul addresses this issue later on in his letter to the Romans (chapter 6). When you accept God's grace, you naturally abandon your old self, your old ways, and throw them off with relief like one who is carrying a heavy burden. You become God's child, His servant. Allow me to pose a question: if you really understand and appreciate God's grace, why wouldn't you want to pour out your life in love for Him?
Therefore, our lives should revolve around Him. In natural response to grace, aim to learn more and more about how you can please Him. 'Freely you have received, freely give.' (Matthew 10:8) If you sit and think about grace for long enough, it will make you want to jump up and go and show love and grace to others in everything that you do. It's exciting to know what God will ask you to do next; what lesson He will have you learn in loving others. The letters to the Ephesians, Philippians and Colossians and Thessalonians are a good place to look in the Bible for this.
So, ask God to show more of His grace to you. Appreciate it, don't take it for granted. Grow in it, and grow in your love and grace towards those around You, in a response to what you have been given yourself.

The opinions expressed in this article are not necessarily those held by Cross Rhythms. Any expressed views were accurate at the time of publishing but may or may not reflect the views of the individuals concerned at a later date.
Sign up now to receive weekly Life Files, direct to your inbox.
We welcome your opinions but libellous and abusive comments are not allowed.