Hebrews 6:18-20, Romans 8:28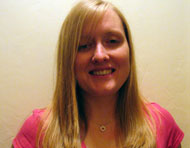 Teresa Phillips
'We who have run for our very lives to God have every reason to grab the promised hope with both hands and never let go. It's an unbreakable spiritual lifeline, reaching past all appearances right to the very presence of God where Jesus, running on ahead of us, has taken up his permanent post as high priest for us, in the order of Melchizedek.' Hebrews 6:18-20
When you're going through hard times, what do people tend to say? You'll get through it. Everything will work out just fine, or Trust God, He'll take care of things.
Nice. But I feel we need to delve a little deeper into the verses from Hebrews in order to get a real assurance that God is looking after us and our destiny.
What does this assurance come from? It comes from a real act of accepting Jesus as our Lord. It comes from surrender to Him. When we have 'run for our very lives to God', we know what he has rescued us from, we know that he has saved us from death. We know that we have a hope so sure, that goes beyond laws and rules and doing good. We have the hope of eternal life, no matter how much our sin tries to trip us up, or what life throws at us.
It's about knowing that God will pull through for you, because He pulled through for you on the cross. It's about knowing that your life belongs to Him, and knowing that because your life aim is to do His will, even if you don't understand what's going on, things will work out.
In his letter to the Romans, Paul says, 'and we know that in all things God works for the good of those who love him, who have been called according to his purpose' (8:28). Is this just a nice verse for everyone? Well, let's think about the word 'love'. Jesus says 'whoever hears my commands and obeys them, he is the one who loves me.' (John 14:21) He uses the verbs love and obey interchangeably. If you love/obey God, you can take heart in the verse from Romans and stand on it, shout it from the rooftops and hold it firmly in your heart. No matter what relationship is breaking down, what financial straits you may be in, which friends you miss, what grief you bear, that verse is yours to own.
Let's look at obeying God. It's really tough sometimes, hey? Especially when it doesn't fit in with your own plans. But the wonderful thing is that when you do, there is a great joy knowing you don't have to wrestle with God but you can fully rely on Him to help you do what He wants you to do. It gives you peace to know that he is working everything out perfectly for you.
This does not mean that things will go right for those who love God, and wrong for those who don't. The Bible says, 'He causes his sun to rise on the evil and the good, and sends rain on the righteous and the unrighteous.' (Matthew 5:45).
It means that you can have an assurance that surpasses anything else you will ever know. I learnt when my sister died, that God is not there to take the hurtful stuff away, but to stand with you through it, and work everything together for your good. Accept Him, love Him, obey Him, and allow Him to take you to a new level of trust.

The opinions expressed in this article are not necessarily those held by Cross Rhythms. Any expressed views were accurate at the time of publishing but may or may not reflect the views of the individuals concerned at a later date.
Sign up now to receive weekly Life Files, direct to your inbox.
Reader Comments
We welcome your opinions but libellous and abusive comments are not allowed.