Luke 1:38

Tim Lucas on the simplicity and complexity of following God.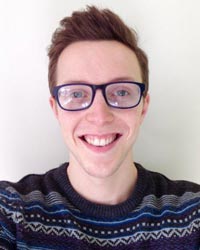 Tim Lucas
I find Luke 1:38 one of the most resonant sentences in the whole of the nativity story. Mary had heard this life-changing news and had to work out what she was going to do in response to it. She decided to say, "I am the Lord's servant, let it be done to me according to his will," and without another word spoken, the angel leaves her and she has to work it all out.
More often than not, I have found this to accurately portray my journey of faith. It seems that sometimes following Jesus begins with a clear draw, a clear call; yet after that call is followed, 'the angel departs' and we are left feeling alone, vulnerable, and open.
How hard must it have been for Mary to have a bunch of shepherds come to her and say, "There was a whole choir of angels in the sky telling us where to go." Such vivid and clear instructions about what steps to take, while she had to live in unknowing and uncertainty for nine months.
Yet we also read of the Magi, who see a star in the sky - this small dot of white against a whole canvas of black - and all they know is it is to do with a new king that they must worship. So they set off, but they don't know where they're going, and they don't know what they'll find there, and they don't know what kind of people will be waiting for them when they arrive. They can only see this star for half of the day and the other half when they can see it, it's alongside thousands of others and they have to try and remember which one was the right one so that they head the right way. I suspect that Mary was relieved to find someone else who didn't find it easy and who probably felt that they had been left alone.
Have I sometimes denied the reality of the difficulty of following Jesus? Have I been too hasty to tell others all will be well when they just needed me to listen and weep and doubt and be broken with them?
Sometimes following Jesus is like sitting in a field and looking up to see and hear thousands of angels singing exactly what you need to hear and what you need to do. But mostly, following Jesus is like looking up and seeing only a small star and not knowing the full details or information about what it means or what it entails. Mostly, following Jesus comes with half-instructions and complex directions, and sometimes they are few and far between.
But the Magi made it. Mary made it. God remained faithful and graciously saw them through to the end, even when He couldn't be seen doing it.
If I could tell one story about my faith for the rest of my life, I wouldn't tell the stories of when it was easy to follow Jesus or when everything seemed to be going well. I would tell the stories of when it is hard and when I feel alone. Not only is that real and honest, not only does that put me in some good company when you look over the scriptures, but it also shows God's faithfulness very well.
Mary made it, and she didn't have it all going for her; she simply said yes and put one foot in front of the other; and that's all she needed to do. God was faithful even when she couldn't see it.
God is faithful even when we can't see it.

The opinions expressed in this article are not necessarily those held by Cross Rhythms. Any expressed views were accurate at the time of publishing but may or may not reflect the views of the individuals concerned at a later date.
Sign up now to receive weekly Life Files, direct to your inbox.
We welcome your opinions but libellous and abusive comments are not allowed.