Mark 5:1-12

Tim Lucas reflects on the ways we should treat a person as a human not a statistic.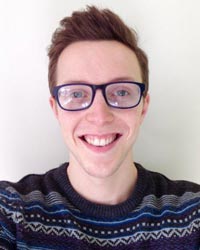 Tim Lucas
One of the things that you will hear a number of times from people who have visited the most needy and vulnerable in society is the need to hear the stories of individuals.
We know that this is true, of course. If someone were to come to us and talk about the 70.8 million people who are displaced worldwide (either internally displaced, or as refugees or asylum seekers), we might be shocked; but when we hear the story of an individual in that situation, we become deeply moved. It is when those statistics are given a face and a name that we realise that there is a story behind every single one of those numbers.
In Mark 5, Jesus shows the necessity for this. In the story, he meets a man who has been shunned from his community. He had been tied up to restrain him, but when that failed he was forced to live among tombs. Essentially the people made him live among the dead because he was as good as dead to them - they were saying he was forgettable and worthy of being looked over.
Yet when Jesus meets the man, he asks him his name. The importance of that is enormous. There are many things in life that people don't have, but every single one of us has a name. Here, Jesus is reminding the man that underneath all of his pain and difficulty, he is a person, and he has a name, and it is important for him to use his name. Whatever people have said about him, whatever they have done to him, he is still a person.
And names give value. My boy has a few teddies, and one day, when he can talk, he will probably name them. My wife has named our dog. I have a friend who has named his guitar. Names show that something has value. Jesus shows that the man has value by recognising that he has a name, and asking what it is so that he can use it.
In all of this, Jesus is humanising the man, raising him above the categories and restrictions that other people had placed him under, and giving him the freedom to fully be a person once more. Simply asking his name placed him under a new narrative - one that told him that he had value, that he was not forgettable, that he shouldn't be hidden away.
I wonder what the times are when I have got this wrong. Are there are times when I have treated people more as statistics than as humans? What might be some of the times when I need to remember the person who is behind the issue?
It will never go to waste for us to learn the stories behind the statistics that we are given. It will never do us harm to remember that there are individuals who are directly affected by the issues that we hear about. In fact, as the story shows us, it will be an utterly transformative experience. Who knows how different things will be when we learn to see the people behind the issues?

The opinions expressed in this article are not necessarily those held by Cross Rhythms. Any expressed views were accurate at the time of publishing but may or may not reflect the views of the individuals concerned at a later date.
Sign up now to receive weekly Life Files, direct to your inbox.
We welcome your opinions but libellous and abusive comments are not allowed.