Saturday 1st September 2012
Israel Update for August 2012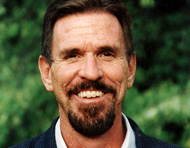 David Dolan
While the embattled Assad regime in Syria continued to lose ground in August to rebel forces as fighting raged in the war-torn Arab country, talk of a looming conflict between Israel and Syria's main ally, Iran, took front and centre in the regional media. The Syrian regime was further weakened by major defections during the month, including that of the Prime Minister who fled to neighboring Jordan. This came as heavy fighting escalated in many parts of the capital city, Damascus, and in the country's largest city and financial hub, Aleppo in the northwest.
Turkey announced late in the month that it had reached its capacity to absorb Syrian refugees fleeing the intensifying fighting. Jordan was said to be nearing the same threshold. In Washington, President Barrack Obama made clear he would consider the use of any chemical weapons in the spreading conflict as a "game changer" that would spark a significant response from the Americans and their allies. Press reports said Washington and Ankara have drawn up military plans to intervene if Syria's vast chemical arsenal is either deployed by the regime, captured by rebel forces, or moved to another location. Off the Mediterranean coast, US and Israeli naval vessels held a four day joint exercise to test their compatibility to cooperate in any new regional war.
More violence flared in neighboring Lebanon during the month, pitting supporters and opponents of the embattled Syrian regime against each other. Meanwhile the Shiite Hizbullah militia pledged to support Iran in any military showdown with Israel. A Lebanese newspaper said the radical group has drawn up plans to invade and capture parts of the northern Galilee region in any future war. Israeli forces in the area remained on high war alert as a series of drills were held in different parts of the country to test the readiness for a possible massive missile blitz upon all portions of Israel. An Israeli official revealed that a regional war involving Iran, Hizbullah, Hamas and Islamic Jihad based in the Gaza Strip, and possibly Syria, would probably last around one month, taking several hundred Israeli lives. However some experts say they anticipate a much higher casualty figure in any new conflict.
Nuclear experts report the Iranian regime is defiantly stepping up its uranium enrichment programme, setting up new centrifuges in its facilities near the city of Fordow. This news came as Iran's top leaders again vowed that "the Zionist entity" will soon be wiped off of the regional map. In Israel, the internal debate as to the wisdom and practicality of an IDF military strike on Iran's rogue nuclear programme heated up like never before. While many called for imminent action before it becomes too late to destroy the growing underground portion of Iran's nuclear development programme, a former armed forces chief joined other voices in calling upon government leaders to desist from a dangerous military operation at this time.
Another major terrorist assault launched against Israel from the volatile Sinai Peninsula took place during the month. This time, Egyptian security forces were targeted first before an armed attack was launched on an Israeli border position. The action led to an increased Egyptian military presence in the area, to the chagrin of some Israeli officials who fear the new Muslim Brotherhood-led government might actively back Hamas in its ongoing jihad war with Israel. Israeli concerns only increased when the new Egyptian President announced he would travel to Iran for an international conference - the first such visit in over 30 years. On a more positive note, the new Egyptian Defense Minister phoned his Israeli counterpart to assure him that the government is still committed to the Camp David peace treaty that has been in effect, if just, since 1979.
More Blasts From Iran
Talk of a possibly pending major conflict with Iran grew to a fever pitch in Israel during August, fueled by a new round of bombastic Iranian warnings that the Jewish State will soon be totally wiped out. Speaking in mid-August to a group of Iranian war veterans from his country's long and blood-soaked war with Iraq, which was waged in the 1980s, Supreme Iranian leader Ayatollah Ali Khamenei declared that what he termed "the fake Zionist regime" will "disappear soon from the landscape of geography." Saying as he often does that the biblical Holy Land must be returned to total Muslim control, he pledged that "the light of hope will shine on the Palestinian issue, and this Islamic land will certainly be returned to the Palestinian nation." In an earlier speech delivered during Friday Muslim prayers, he vowed that "The nations of the region will soon finish off the usurper Zionists in the Palestinian land." However several Palestinian Authority leaders pointed out in response that any Iranian nuclear strike upon the small Jewish State would also kill untold numbers of Palestinians due to the fact that the two related peoples live in close proximity to each other.
Another threatening speech added further fuel to Iran's verbal blasts, this time delivered by Iranian military leader Brigadier General Gholamreza Jalali, who echoed Khamenei's visceral vow to annihilate Israel. Speaking before serving military personnel, he declared that "no other way exists apart from resolve and strength to completely eliminate Israel's aggressive nature and to destroy the country." Commenting on the war-mongering speeches, an Israeli official in Jerusalem said the latest Iranian genocidal threats were a "reaffirmation of what we continually hear from the Iranian leadership. The Iranians use unequivocal language, and their words speak for themselves."
The United States wasted no time in condemning the latest Iranian vows to annihilate the Jewish State, with the White House calling them "reprehensible." The European Union's foreign policy chief, Catherine Ashton, labeled the remarks "outrageous and hateful," while UN Secretary-General Ban Ki-Moon characterized them as "offensive and inflammatory." However, the UN chief also announced that he would attend this week's non-aligned summit meeting in Tehran and meet with senior Iranian leaders - a move that the Israeli government has strongly opposed.
The current IDF Chief of Staff, Lieutenant-General Benny Gantz, responded to the latest Iranian verbal barrage by warning that "whoever tries to harm us will face our devastating might." He noted "We are hearing explicit threats over Israel's security and the well being of its people - threats that demonstrate an underestimation of our capabilities. Anyone who thinks they can get rid of Israel and hurt our nation will discover the IDF's devastating force." Alluding to the missile threat posed by Iran's Lebanese Hizbullah puppet ally, he added that, "We stand steadfast along our borders in the face of threats. The IDF has the world's best soldiers and commanders."
The Reuters news agency reported in August that Israel has upgraded its Arrow II ballistic missile shield, which is designed to intercept and destroy medium range enemy rockets and missiles aimed at Israel. A senior Israeli defense official told the agency that the new "Block 4" generation of guided interceptor rockets, radars and related technologies are being installed in the Arrow. The report said the upgrade would serve to synchronize the Arrow with similar US systems. The Arrow, partially funded by the United States, has been operational since 2000.
Is War Imminent?
The war-like words pouring forth from Tehran served to ratchet up widespread Israeli media speculation that an IDF strike upon Iran's nuclear programme may be imminent. This was enhanced by reports that Iran will soon complete its speedy operation to move most of its uranium enrichment nuclear facilities to an underground mountain bunker south of the capital city, making them nearly impossible to reach by existing IDF armaments. An unnamed Western diplomat stationed in Vienna told reporters Iran has been busy installing many new uranium enrichment centrifuges in its underground bunker near the city of Fordow. He said the operation is ongoing, and is expected to be confirmed in an upcoming report put out by the United Nations International Atomic Energy Agency. Israeli media outlets reported that nuclear experts say the Shiite Islamic Republic has started to enrich uranium at the Fordow underground site to a fissile purity of 20%, which brings it much closer to being ready for a rapid transformation to weapons-grade levels.
Adding to the growing public sense that war with Iran and its allies may be imminent, the army's Home Front Command stepped up its gas mask distribution during the month as increasing numbers of civilians requested the protective devices. This was despite the known reality that such masks are totally ineffective against a nuclear or biological attack, or a chemical attack involving deadly skin-penetrating nerve agents like Sarin gas, which Syria possesses in copious amounts. The Home Front Command held a large gas attack drill during the middle of August, centred in the northern Galilee region. The drill was widely reported by the Israeli media.

We welcome your opinions but libellous and abusive comments are not allowed.