Tuesday 3rd September 2013
Israel Update for August 2013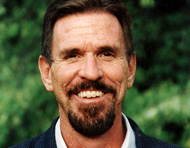 David Dolan
Regional chaos continued to spread during August as Egypt edged closer to all out civil war while fighting raged in Syria and car bombs left many dead in two Lebanese cities. Israeli air force jets struck a target in Lebanon for the first time in seven years after four rockets were fired into northern Israel. This came soon after chemical weapons reportedly killed hundreds of people in a rebel-held suburb of Damascus. The atrocious attack was widely condemned around the world, increasing the prospects that Western powers will soon intervene in an attempt to halt the carnage in war-torn Syria. Israeli Prime Minister Benjamin Netanyahu proclaimed that the world, and especially Iran, is watching to see how international leaders will react to the alleged chemical weapons attack that was apparently carried out by the embattled Assad regime.
The new Egyptian army-led government which seized power in Cairo last month struggled to contain growing Muslim Brotherhood protests all over the teeming Arab country, which led to clashes in many places that left many people dead and wounded. Two minivans were ambushed by supporters of ousted Egyptian President Muhammad Morsi in the Sinai Peninsula on August 19, leaving 25 off duty policemen dead in an execution style operation. Earlier Muslim Brotherhood supporters sacked scores of Coptic Christian, Catholic and Evangelical churches all over the country, leaving many in ruins. Islamic leaders are upset over widespread Christian support for the July 3rd military action that deposed Morsi.
Egypt's main international backer, the United States, wrestled with what to do in the wake of what many American legislators called "the military coup" that toppled the controversial Muslim Brotherhood leader. Among the most vocal advocates for cutting off all annual US economic support was former Republican presidential candidate John McCain, who has also called for American arms to flow more freely to rebel forces in Syria. However while publicly deploring the Egyptian military action that topped Morsi, US President Barrack Obama fell short of calling it a coup. Under American law, all foreign aid must be severed following any coup taking place in a US-backed country around the globe.
Face to face peace negotiations between the Palestinian Authority and Israel resumed during August for the first time since Ehud Olmert served as Prime Minister during the past decade. While both sides said the initial round of talks, held in Jerusalem and Ramallah, made very limited progress, analysts said just the fact that they were taking place at all was a significant move forward. However the prospects that the negotiations will be rocky at best was buttressed by the fact that both sides put forth positions that had earlier been rejected by the other side. Among them was the continuing Palestinian Authority insistence that PM Netanyahu halt all Jewish home construction in the disputed territories north and south of Jerusalem and in the eastern half of the capital city itself before serious bargaining can actually take place. Israeli officials made clear this was not on the horizon. Meanwhile the Israeli Premier came under more scathing criticism for agreeing last month to release over 100 Palestinian security prisoners as a sweetener to get the peace talks rolling.
One of Bashar Assad's closest regional allies, the Shiite Lebanese Hizbullah militia, suffered a major blow in mid-August when a car bomb exploded in southern Beirut, killing scores and leaving around 200 wounded. The victims were mainly Shiite Muslims who dominate the area. Hizbullah leaders later blamed Israel for carrying out the powerful terrorist blast, but Israeli officials insisted they were not involved. This came as IDF military forces remained on full war alert along Israel's tense borders with Lebanon and Syria. At the same time, Iran's new President made clear his government has no intention of curbing the rogue state's uranium enrichment nuclear programme.
Egypt Plunges Toward Civil War
Three of Israel's four direct Arab neighbours, Egypt to the south and west and Syria and Lebanon in the north, are now experiencing violent internal upheaval that threatens to spill over into the small surrounded Jewish State. In fact, enemy rockets were fired at Israeli civilian centres in the north and south during August, striking the popular southern resort city of Eilat and near the northern city of Haifa and surrounding areas. This came as the country of Jordan, adjacent to Israel's long eastern border, struggled to cope with a continuing wave of Syrian war refugees flooding into the small, financially strapped Sunni Arab country.
While the situation in Syria and Iran's outlawed nuclear development programme remain at the top of the Israeli government's growing Middle East watch list, the escalating crisis in Egypt also received significant attention from government and military leaders during August. Although it was quite evident in Israel that the Netanyahu government and the country's military brass are not unhappy that the American-backed Egyptian army ousted Muhammad Morsi from power in early July, the anticipated violent backlash from his Islamic fundamentalist Muslim Brotherhood group and its millions of supporters during the month produced grave concern in Jerusalem. Many analysts said the outcome of the current struggle in Egypt between supporters of the new interim military government and its opponents may determine which direction smaller Arab countries in the region head in during the coming months and years.
Despite the fact that it took them several weeks to get their act together, the large Muslim Brotherhood movement and its Islamic supporters took to the streets en masse during August, employing violence against government security forces on several occasions. Nearly a thousand Egyptians were killed or wounded as the street protests spread.
Meanwhile over 40 churches and other Christian sites were assaulted by violent Muslim mobs during the month, leaving many in ruins. An unknown number of Coptic Christians were killed or wounded as the lawlessness spread. The Coptic Pope, Theodoros II, who was elected to that position only one year ago, was among many public figures that endorsed the Egyptian military action to topple Morsi, who had assumed dictatorial powers last November before backing off a bit under widespread public protests. The Coptic Christian community in Egypt is thought to number at least 10 million souls, with some saying the actual number is closer to 14 million people, most of them under the age of 30. Tens of thousands of Roman Catholics and Protestants can also be found in Egypt.
A well-known Egyptian scholar, Samuel Tadros, said the recent Muslim attacks upon Christian institutions and congregations in Egypt are the worst since the 14th century. He noted that media reports during August said over 40 churches had been looted and totally destroyed by angry Muslim mobs, while another 23 had been attacked and heavily damaged in one week alone in mid-August. He noted that Coptic and Catholic officials reported that 160 Christian-owned buildings all over Egypt had been targeted as well. In one small town, three trembling Roman Catholic nuns were reportedly paraded by Muslim militants like prisoners of war after the assailants burned their Franciscan school to the ground. The pro-Morsi mobs had earlier torn a cross off of the school gate and replaced it with an Islamic flag featuring passages from the Koran. An on the scene observer told the New York Times that the assaulters, numbering in the hundreds, then entered the school compound's church and "lashed out so ferociously that marble alters were left in broken heaps on the floor."
In another attack, two Egyptian security guards working on a Christian-owned tour boat plying the Nile River were burned alive by marauding Muslim thugs. Analysts said news of the vicious attack, widely reported in Europe, dealt another death blow to the collapsing Egyptian tourism industry, which is one of the large Arab country's most important sources of economically vital foreign revenue. The Roman Catholic Bishop of Luxor was trapped inside his home for nearly three weeks by Islamist mobs chanting "death to the Christians" night and day outside his door. He later told reporters his local congregants were running out of food and other living supplies because they were too afraid to leave their homes. In the town of Minya, an Evangelical church was attacked by pro-Morsi supporters who said they plan to convert it into a mosque. A nearby Bible Society office was ransacked and destroyed, as was another office in the southern city of Assiut. Egyptian Bible Society General Director Ramez Atallah called the destructive assaults "attacks against the state by a violent minority," which he added "are attempting to destabilize the nation."
Fierce Crackdown On Muslim Brothers
In early August, the new interim Egyptian government led by former army general Abdel Fattah Sisi issued a stern warning that it would come down hard on the Muslim Brotherhood movement if the attacks upon Christian and other targets did not immediately cease. Instead, Muslim militants marched down the main streets of many villages and towns, spray painting large black exes on shops and businesses owned by fellow Muslims and bold red marks on Christian-owned buildings. In ugly scenes reminiscent of pre-war Nazi Germany, Islamic fundamentalist gangs then went on the rampage, sacking all of the red-bearing buildings. This in turn helped spark off the major government campaign to end the violence, which media outlets said led to the deaths of nearly 1,000 Morsi supporters by the end of the third week of August.

Reader Comments
We welcome your opinions but libellous and abusive comments are not allowed.