Luke 10:38-42

Deborah Mitchell on the revolution of putting Jesus first before we outwardly serve.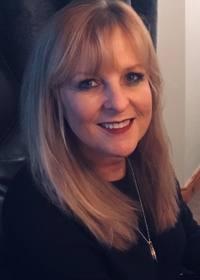 Deborah Mitchell
In this post-modern world we live in there are advantages to social media, but there is also intense pressure. There are subtle and not so subtle messages through Facebook, Twitter and Instagram to be perfect in every aspect of life; to look amazing and enviably happy with a perfect marriage, children, home and jobs.
This places unrealistic expectations on people - no sign of the stress and strains of everyday living. People can't be having perfect lives, as we can see from the statistics: three million in the UK and one in four with mental health issues.
There's a story in the Bible that's simple but profound and tackles this issue.
The treatment of women in Jesus' time had been radically altered from that of their Old Testament sister. In earlier times woman participated in every aspect of community life except the priesthood. By the time of Christ the role of women had drastically changed for the worse. Women were confined to duties of the home and were only allowed out accompanied. They were not allowed to be taught scripture; women were separated from men in private, public and religious life.
Jesus was a revolutionary. In Luke 10:38-42, His friends Martha, Mary and Lazarus lived in Bethany on the eastern slopes of the Mount of Olives about two miles from Jerusalem. Jesus loved them dearly. It declares this in John 2 three times. He was comfortable in their home and visited often.
It appears Martha was the eldest as her name is always mentioned first. I paraphrase; Martha was in the kitchen working preparing a meal that was to be expected of women. Mary was sitting at the feet of Jesus listening to His teaching, which broke every social and spiritual taboo; that position was usually reserved for a disciple.
Martha was very frustrated and angry at Mary for not helping. She must have known the Mary was not going to budge so she asked Jesus to tell her to help. Jesus told Martha, '"You are overly distracted, anxious and troubled about many things. What Mary is doing is the right choice and it won't be taken away from her."'
Martha on the face of it looked as if she was doing the right thing.
It's sometimes asked, are you a Martha or a Mary type? I think we are meant to be both, after all we need to work. Jesus was about His Father's business, which means He could have been about other business.
Mary sat at the feet of Jesus breaking all traditions of her culture; she wanted to be in the presence of Jesus and ignored all the pressures of that day. She put first things first in her life.
This story paints a picture of stepping aside and sitting at Jesus' feet. From that position your view does not come from the world, but from the word of God.
For Martha it was serving, but today it could be social media, the demands of our life, or any number of things.
We need to put Jesus first before we outwardly serve. Let's be like Mary and choose the good part.
I love this verse in the song, "Turn your eyes upon Jesus, look full in His wonderful face; and the things of earth will grow strangely dim in the light of His glory and grace."

The opinions expressed in this article are not necessarily those held by Cross Rhythms. Any expressed views were accurate at the time of publishing but may or may not reflect the views of the individuals concerned at a later date.
Sign up now to receive weekly Life Files, direct to your inbox.
We welcome your opinions but libellous and abusive comments are not allowed.