James 5:17, Ephesians 2:6, Mathew 16:19, Mark 11:23, Zechariah 4:6, Romans 8:14, 1 Samuel 17:26, Mark 11:24, John 16:24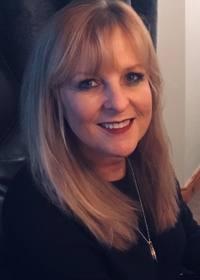 Deborah Mitchell
About 30 years ago I attended a Reinhard Bonnke conference in Birmingham. I was super excited as Benny Hinn was there too. I had seen a video of one of his meetings where people were healed and coming out of wheelchairs. I was amazed at the power of God.
There were thousands of people there and the presence of God was awesome. One day I sensed not to go to the main meeting but instead to the prayer meeting that Suzette Hattingh was holding. There were about 2,000 people there with a big screen showing everything that was happening in the main meeting. Suzette would instruct us what to pray about e.g. healing for those in wheelchairs and everything we prayed for played out in the main meeting about 10 minutes later! Reinhard Bonnke prayed for those in wheelchairs and they were healed! It was there that God taught me that nothing is going to happen without prayer. Elijah in the bible a man like us; his prayer was heartfelt and availed much power, shutting up the heavens from raining for 3 ½ years.
I received a phone call to say my father had suffered a heart attack. I fell on my knees crying desperately to God to heal him. I felt God stop me and I knew I wasn't praying effectively. We are seated in Christ in heavenly places, far above powers and principalities. I addressed the heart attack, commanded it to leave my father & lived for many years. God taught me that we have authority. Whatever you bind on earth must be what is already bound in heaven; and whatever you loose on earth must be whatever is lost in heaven. Speak to the mountain, do not doubt and it will be cast into the sea. Sometimes we ask for things that Jesus has already paid the price for and because we are in Him, we have the authority to decree and release it. It is not by power or by might but by my spirit says the Lord. We are His sons and daughters when we are led by the spirit.
David killed the lions & bears; he knew Jesus intimately so when he heard Goliath threatening his people he was outraged. He knew he was not powerful, but his God was. He said "Who is this uncircumcised Philistine to come against the army of the living God?" He took Goliath out with one stone. Sometimes it takes one valiant prayer to take out the enemy; when we are praying we have two thirds of the angels with us as well as the Father, Son and Holy Ghost.
The currency of heaven is faith. We have to believe we receive. We can have whatever we ask. Sometimes the lack in our lives can be because we haven't asked. Some of the most exciting times I have had with the Lord are in prayer where he teaches us to deal with the lions and bears in our lives. David saved his nation with one stone. Prayer is powerful - it causes God's kingdom to come into our family, communities and nation. We live in the perilous times the bible speaks of but our God is mighty to save. Our fervent, heartfelt prayer can release God's power on earth. It says in Romans 8:19 all of creation is waiting for the sons of God to be revealed. The earth is looking for the sons of God to intercede and see our Father's kingdom come on this earth and His will be done as in heaven.

The opinions expressed in this article are not necessarily those held by Cross Rhythms. Any expressed views were accurate at the time of publishing but may or may not reflect the views of the individuals concerned at a later date.
Sign up now to receive weekly Life Files, direct to your inbox.
We welcome your opinions but libellous and abusive comments are not allowed.