Saturday 10th February 2018
Dale Eland on the need for more hugs and laughter.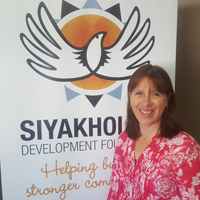 Dale Eland
"Train a child in the way they should go and when they are old they will not depart from it."
Often when we think of training children, we think of things like learning to read; write; do algebra; manage money; play sport and many other wonderful and necessary tasks and skills needed in this fast paced society we live in.
With the new year starting, we looked at the sport and homework timetable and tried to fit and pack as much as possible into my little boy's week so that we could let him "try" everything, so that he could attempt to find his passion. Eventually I had to accept the possibility that to race him from activity to activity may be more detrimental to him than not doing a sport.
Was I training him in the way I thought he should go, or in the way he should go? Guiding kids to "successful" adulthood requires so much more than the skill and learning sets we spend so much time and money advocating.
So, we have made a new rule in our house...everyone must hug everyone twice a day, morning and evening (in our family that is 12 hugs a day!) and everyone must laugh at something every day. The older we get the less we hug and laugh and actually we need it more.
It takes a conscious effort to train ourselves and our families to love and laugh. Laughter is like medicine to our souls. Many tests suggest links between happy hearts and healthy bodies and minds.
Our worlds have increasingly become drained of all love and laughter. So much so, that young people are turning to drugs and alcohol to try and find some sort of lightness to their dark and morbid world.
One of the highest teen killers is suicide. I definitely want my kids to be the "medicine" that heals their and others wounded hearts.
My youngest daughter has an ability to laugh so loud and hard that everyone in the room starts laughing at her laugh. What a gift that we can give others! Check out this video!
So, start in small steps by practicing each day to cuddle someone (yes even your dog will do!) and move it up a notch by finding small things to laugh at. Before you know it, you will be hugging and howling so easily that you will light up other people's face by your mere presence in a room.

The opinions expressed in this article are not necessarily those held by Cross Rhythms. Any expressed views were accurate at the time of publishing but may or may not reflect the views of the individuals concerned at a later date.
About Dale Eland
Dale
is currently the joint CEO of
Siyakholwa Development Foundation
, an award winning non-profit company based in the Eastern Cape of South Africa. Siyakholwa's mandate is to create jobs and alleviate poverty in communities around the country. Dale's background includes Finance; Education; and Executive Management in both business and non-profit sectors. She and her husband, Greg, also run a consulting company focussing on Organisational Leadership; Education and Training; Accounting and Administrational Services. They have three young children and, together, their passion is serving their family and seeing disadvantaged communities impacted and transformed.
View all articles by Dale Eland
We welcome your opinions but libellous and abusive comments are not allowed.