Israel Update for July 2007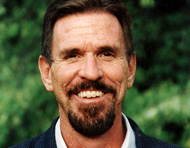 David Dolan
Urged on by the international community, Israeli government leaders forged ahead with attempts to restart the long moribund peace process with the Palestinians during July, or at least with the Fatah movement that rules portions of Judea and Samaria but remains powerless over the million and a half Arabs residing in the Hamas-run Gaza Strip.
Several hundred Palestinian prisoners serving in Israeli jails were set free as a "goodwill gesture" to shore up Fatah rule. This came as overall Palestinian leader Mahmoud Abbas stepped up efforts to woo international backing for his new Fatah dominated government while also increasing security cooperation with Israel.
Senior veteran politicians from Israel, the United States, the EU and the UK joined Abbas in speaking of a "new dawn" for the long frozen Israeli-Palestinian peace process during July, with predictions from some of a final peace accord within one year. The statements, followed by a flurry of diplomatic activity not seen here in many years, came in the wake of a declaration by US President George Bush that a new international Middle East peace conference would be held later this year, chaired by American Secretary of State Condoleezza Rice-who said in July that "Israel must end its occupation of the West Bank." The conference would include "all countries that support a two state solution, reject violence, and support Israel's right to exist."
However Hamas remained brazenly defiant, while lobbing fresh rocket volleys into Israel, saying it will fiercely resist any new peace attempts and strive to widen its influence inside Jordan's former West Bank. Strong opposition to the renewed peace efforts-pushed along by Bush and by newly appointed Quartet Mideast envoy Tony Blair-was also voiced by Iranian and Syrian leaders, who again threatened imminent war against Israel during a mid-July meeting in Damascus. The bellicose statements, echoed by the Hizbullah militia, Islamic Jihad, and Al Qaida leaders, along with continuing chaos in Iraq, reminded all Israelis that the regional conflict is hardly over, despite renewed international peace efforts.
Rosy Future Or Rose Coloured Glasses?
President Bush outlined his latest thinking about the Israeli-Palestinian conflict and prospects for peace during a major policy speech he delivered on July 16th. The US leader began by noting that five years ago he became "the first American president to call for the creation of a Palestinian state." He then listed some of the "positive developments" since then that might contribute to achieving his goal of "a democratic Palestine living side by side with Israel," including Ariel Sharon's 2005 Gaza withdrawal and the holding of "free elections" by the Palestinians in January 2006. Of course, those elections brought the radical Hamas movement to power-a fact he failed to mention. The Gaza withdrawal also paved the way for the Hamas takeover of the crowded coastal zone in June, causing many Israelis to tell pollsters they now regret their earlier support for Sharon's unilateral and very controversial action.
Bush then listed several "negative occurrences" that have thwarted peace efforts since he outlined his two state peace solution in June 2003. "Hamas radicals betrayed the Palestinian people with a lawless and violent takeover of Gaza," he especially noted, again failing to point out that the Islamic movement had become empowered to do so precisely because they triumphed in White House and State Department-advocated "free elections" the previous year.
The American leader stated that the Palestinians were at a "crucial and historic crossroads" where they could "choose the vision of Hamas" leading to "chaos, suffering and the endless perpetuation of grievance" or "the vision of President Abbas and new Prime Minister Fayyad...of a peaceful state called Palestine as a homeland for the Palestinian people."
To insure that the Palestinians chose the US-backed option, Bush then outlined three measures he would take to insure a PLO Fatah triumph in the struggle with Hamas and its "foreign sponsors Syria and Iran." Foremost among then, he said the American government will "strengthen our financial commitment" to Abbas, including an immediate infusion of 80 million dollars to shore up PLO-run security services (currently totally inoperative in the Gaza Strip). This came as Israel announced it would allow more weapons to be imported from Jordan for the Fatah-led force, which analysts note has had a mixed record in fighting Palestinian terror groups over the years, and has indeed sided with such groups on several occasions in clashes with Israeli troops.
President Bush next pledged to "strengthen our political and diplomatic commitment" to the Abbas-Fayyad government, particularly by backing further regular meetings between Israeli Prime Minister Ehud Olmert and Abbas. He said his final measure to help resolve the Israeli-Palestinian conflict would be a "strengthened commitment to help build the institutions of a Palestinian state." He maintained that this would primarily be done via the new Quartet ambassador Tony Blair, who he said would "coordinate international efforts to help the Palestinians establish the institutions of a strong and lasting free society including effective governing structures, a sound financial system and the rule of law." Indeed, Blair made his first visit to the region to do just that in late July.
Finally, Bush gave further details about the international conference that he plans to convene under Secretary of State Rice, probably in October. He said participants would "review progress made toward building Palestinian institutions, and look for innovative and effective ways to support further reform." However the US leader did not state, or even hint, that the conference might lead to any final peace accord between the Palestinians and Israel.
Mixed Reactions
Most of the regional reactions to the Bush policy speech were quite predictable. Israeli leaders naturally welcomed the words from the leader of their closest ally, although some officials reportedly were quite skeptical that enough progress would be made to warrant an international conference this coming autumn. Newly installed Israeli President Shimon Peres, who won a Nobel Peace Prize in 1994 for helping engineer the shattered Oslo peace process, hailed the speech as a breath of fresh air.
However former Israeli cabinet minister Tommy Lapid joined many commentators in saying that the American leader, Peres and PM Olmert were "entirely naïve" in stating that a final Israeli-Palestinian peace accord was achievable while groups like Hamas continued to lead a popular fight against peace. Lapid, the former Shinui party leader, noted that the US-backed Israeli peace accords with Egypt and Jordan were only maintained against "strong public opposition in those Arab countries by powerful and repressive regimes" that brooked no serious opposition; something that should obviously not be expected from featherweights Abbas and Fayyad, especially in light of the total routing of Fatah forces in Gaza.

We welcome your opinions but libellous and abusive comments are not allowed.