Tuesday 7th February 2012
Israel Update for January 2012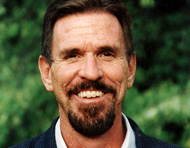 David Dolan
Tensions grew in January between the governments of Israel and the United States as Prime Minister Benjamin Netanyahu declared that Iran has begun building a nuclear bomb. The Israeli leader reiterated his earlier statements that the Shiite Muslim nation cannot be allowed to construct nuclear warheads. Although American President Barack Obama said virtually the same thing during the month in his annual State of the Union address to Congress-insisting that no option, including military strikes, should be taken off the table-officials in Jerusalem admitted that disputes over exactly how to deal with Iran continue to divide the two allies. This prompted the White House to send the overall US military commander to Jerusalem for urgent talks with senior Israeli officials.
Meanwhile radical Iranian clerical and military leaders issued fresh threats to shut down the narrow Straight of Hormuz sea outlet if US warships remain in the area. However the threats did not stop the Obama administration from ordering a US navy aircraft carrier and support ships from entering the Persian Gulf in late January, accompanied in a clear show of unified force by British and French naval vessels. Despite their bellicose words, the Iranians took no immediate action in the wake of the ship sailings.
The dire situation in Syria and the electoral victory by Muslim fundamentalists in Egypt were also the subject of intense Israeli government and military scrutiny during the month. Fresh statements of support for Syria's repressive leaders by Russia, coupled with the stationing of more Russian naval vessels in two Syrian Mediterranean ports, brought renewed concern in Israel that the Syrian internal struggle-now morphing into a full blown civil war-could spark off a regional conflagration or possibly even a larger east-west conflict. Iran confirmed for the first time that Shiite Lebanese Hizbullah militiamen, under the control of the Iranian Revolutionary Guards, are actively aiding the Assad regime in its battle to stay in power. This came as the Arab League stepped up its efforts to resolve the domestic Syrian crisis, calling upon Syrian dictator Bashar Assad to immediately leave office.
The Egyptian Muslim Brotherhood's "Freedom and Justice" political party triumphed once again in the third and final round of elections held in December and January for the Arab country's lower house of parliament, sealing the party's dominance over the law-making chamber. A Muslim Brotherhood candidate was elected as speaker on January 24th. Earlier in the month, party leaders said they intend to put the 1978 Camp David peace accord with Israel to a nationwide referendum, knowing full well that opinion surveys show a majority of Egyptians will vote to repeal the treaty. The news caused additional stress in Jerusalem since the accord has served as the cornerstone for overall Israeli security policy over the past three decades. This came as the interim Egyptian military government, which assumed power after President Hosni Mubarak was forced out of office one year ago, announced that the "state of emergency" that has been in effect in the impoverished country for many decades is finally coming to an end. It had allowed previous governments to take many far-reaching actions without needing parliamentary approval.
Closer to home, renewed efforts by the so-called Quartet-the United States, Russia, the European Union and the United Nations-to unfreeze stalled Israeli-Palestinian peace talks proved unsuccessful as the Palestinian Authority again demanded that all Jewish home building in the disputed territories and Jerusalem be halted before renewed negotiations can get underway. The PA also insisted that PM Netanyahu agree in advance that the final borders of a Palestinian state will coincide with the 1949 ceasefire lines that were still in existence when Israeli military forces captured Jordan's self-proclaimed "West Bank" during the 1967 Six Day War. Meanwhile Palestinian Hamas leaders, who are closely connected to the Egyptian Muslim Brotherhood movement, vowed to defend the Gaza Strip if Israel launches another major military incursion. Warnings that a large-scale IDF operation might be imminent followed the firing of more Palestinian rockets into Israeli territory during the month.
On a more positive note, heavy snow and rain fell in the north and centre of Israel several times during January, causing the Mount Hermon ski resort to briefly shut down as snow levels choked off the only road to the resort. While welcoming the much needed precipitation, water officials noted that the Sea of Galilee fresh water reservoir still remains at near record lows, meaning renewed water usage restrictions will undoubtedly be necessary once again during the upcoming hot summer months.
Netanyahu: Iran Building Nuclear Bomb
Speaking at the end of a state visit to Holland, Prime Minister Benjamin Netanyahu said on January 19th that Iran has taken a firm decision to construct nuclear weapons in defiance of the international community. The Israeli leader noted that the United Nations International Atomic Energy Agency (IAEA) had earlier confirmed that Iran has been engaged for some time in pre-production testing for such a destructive weapon. As he has done many times before, he went on to urge world leaders to urgently "take all the necessary steps required" to prevent Iran's militant Shiite Muslim leaders from building nuclear bombs. Israeli Defense Minister Ehud Barak had earlier stated that Tehran had not yet come to a final decision on whether or not to actually construct nuclear warheads. Just exactly what new information might have come to light which prompted Netanyahu to issue his dramatic statement was not revealed, but Middle East analysts said it was another strong indication that an Israeli military attack upon Iran's rogue nuclear programme might be in the offing.
Prime Minister Netanyahu noted that the UN report, issued last November, confirmed Israel's long-held assertion that Iran has been working on nuclear weapons technology and development for over one decade. The IAEA report stated that in the year 2000, Iranian leaders began constructing special hardened vessels to conduct nuclear weapons tests. Computer models depicting nuclear explosions were already being created by Iranian scientists in 2008, said the UN report. Throughout the first decade of the new millennium, Israeli leaders had been repeatedly saying that Iran was actively engaged in efforts to develop nuclear weapons. They added that Iran only briefly halted those efforts following the 2003 American-led military campaign to oust Saddam Hussein from power and to rebuild Iraq. At the time, many international military analysts and some world leaders said Israeli officials were simply crying wolf, which is now abundantly clear was not at all the case.
One day after Netanyahu spoke, French President Nicolas Sarkozy essentially confirmed the Israeli leader's contention that Iran is indeed pursuing the production of nuclear weapons. He told reporters in Paris that Iran is engaged in "a senseless race for a nuclear bomb." Iranian Foreign Ministry spokesman Ramin Mehmanparast decried the blunt statement, maintaining that Sarkozy was "looking for a pretext to put pressure on the Iranian nation." The spokesman added that "any sensible observer" could tell that Iran's nuclear programme is "transparent" and "in cooperation" with the UN's International Atomic Energy Agency. This came as a large IAEA delegation was heading for the Shiite Muslim country to conduct fresh inspections of Iranian nuclear facilities. However Israeli analysts noted that in its report last November, IAEA officials complained that Iran had hidden some of its nuclear weapons test facilities from UN inspectors during earlier visits. They said this revelation should produce strong doubt that Iranian leaders will fully open the doors at the present time, when they are much closer to actually constructing the ultimate bomb, if not already proceeding to do so as PM Netanyahu indicated is indeed the case.
The European Union announced on January 23rd that it was imposing tough new economic sanctions on Iran, in particular banning the importation of all Iranian oil into the EU while freezing Iranian Central Bank assets that are located inside the EU. Trade in gold with Iran was also outlawed. The United States had earlier taken similar action, although it imported very little oil from the Shiite nation. By contrast, the combined EU countries have been Iran's second biggest petroleum customers following the number one importer, China. The Communist giant is not expected to copy the EU action, although Chinese leaders did call once again during January for Iran to open up its nuclear facilities to full international inspection. Economically stricken Greece and Italy rely heavily on Iranian crude oil imports, causing EU leaders to postpone the actual implementation of the oil import ban until July 1st, giving those countries extra time to secure other petroleum sources. Australia also announced that it would enact similar sanctions, designed to harm the Iranian economy and force the country's extremist leaders to back away from their nuclear weapons ambitions.
Joint US-IDF Drill Postponed
It has been clear since Benjamin Netanyahu was elected as Israeli Prime Minister in February 2009 that the Likud Party leader's conservative political policies were not always in accord with America's liberal Democratic Party President. Differences reportedly surfaced behind the scenes once again in January as Barack Obama tried to extract a commitment from the Israeli leader that he would not order a military strike on Iran's far-flung nuclear facilities without coordinating such action in advance with the United States. Israeli media reports said Netanyahu was not willing to give the President such a pledge, apparently fearing that news of a pending attack might be deliberately leaked in order to thwart any IDF action.
The political tussle came to the surface when a massive anti-missile defense drill between Israeli and American military forces was postponed in mid January. Said to be the largest joint military exercise with the United States ever scheduled, the drill had been code-named "Austere Challenge 12." Military analysts said the moniker was probably an allusion to the likely, if unnerving, prospect that Israel would be struck by intense enemy missile fire if it attacks Iran's burgeoning nuclear facilities during 2012. Iran has vowed to hit Tel Aviv and Israel's nuclear reactor in the town of Dimona near Beerhseva and other targets if PM Netanyahu orders a military strike on Iranian nuclear facilities. It is now expected that the drill will be held sometime this coming summer, although some media reports said it might not take place at all.

We welcome your opinions but libellous and abusive comments are not allowed.