Saturday 30th September 2006
Israel Update for September 2006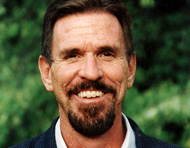 David Dolan
The ramifications of Israel's mid-summer war against Hizbullah forces in Lebanon continued to reverberate during September, with more calls coming for the sacking of senior government and military leaders. This came as Prime Minster Ehud Olmert struggled to put together a credible enquiry commission to investigate how the top political and military echelons handled the inconclusive conflict.
Meanwhile Palestinian officials attempted to form a joint Hamas - PLO Fatah unity government that they hoped would help terminate crippling international economic sanctions enacted against the Palestinian Authority's Hamas administration. Throughout the month, United Nations and Egyptian officials continued to work with Palestinian and Lebanese leaders to secure the release of three captured Israeli soldiers that sparked off
the summer conflicts in the Gaza Strip and Lebanon.
Several prominent political and military figures joined the chorus of voices calling upon PM Olmert to resign during September; among them popular former IDF Chief of Staff Moshe Ya'alon and former defense minister Moshe Arens. Ya'alon said the officer who replaced him as armed forces commander, Dan Halutz, should also be replaced, along with Defense Minister Amir Peretz.
Calls for Peretz to step down came as well from inside his own Labour party, especially from prominent Knesset Member Ami Ayalon, who is preparing to challenge Peretz as party leader next year. Political analysts say the former IDF navy commander and Shin Bet security chief will pose a significant challenge to Peretz if he runs against him, as expected.
Take A Hike
Ya'alon's critical comments came in an interview with the Haaretz newspaper published on September 15th. Replaced by Halutz in June 2005 after expressing strong misgivings with the Sharon government's unilateral Gaza-northern Samaria withdrawal plan, Ya'alon said that even if the current Premier "was not an army person in the past...he knows how one goes to war. This is not the way to go to war. And he knows how a war is managed."
The former armed forces chief maintained that the decision to launch a full-scale military campaign against Hizbullah forces based in Lebanon "was scandalous, and he is directly responsible for that." Ya'alon then accused Olmert of mismanaging the conflict, terming it "a failure, and he is also responsible for that."
Ya'alon especially condemned Ehud Olmert's controversial decision to launch a major ground operation just after United Nations ambassadors in New York announced on August 11th that they had finally hammered out a ceasefire resolution to end the conflict.
Noting that 33 soldiers perished during the short 60 hour ground offensive that followed -more than one-fourth of the war's entire IDF military casualties-the former military chief called the operation "a spin move" by Olmert to try to finish the conflict with some sort of military achievement. "It had no substantive security-political goal, only a spin goal. It was meant to supply the missing victory picture. You don't do that. You don't send soldiers to carry out a futile mission after the political outcome has already been set. I consider that corrupt."
Ya'alon said the massive ground operation, involving over 30,000 regular and reserve soldiers and designed to send army forces up to the Litani River, some 18 miles north of the Israeli border, was carried out because Olmert "did not heed warnings" given to him by military commanders. He added sternly that, "Therefore, he must resign."
In The Ring
Some Israeli political analysts said that Moshe Ya'alon's acerbic statements against the current Prime Minister probably indicate that he is planning to throw his hat into the political arena in the coming months.
Several expect him to join the Likud and then challenge Binyamin Netanyahu as party leader. They say he would prove a formidable political opponent to Olmert, especially since he accurately warned Sharon, as did the current Likud leader, that unilaterally abandoning the Gaza Strip would only lead to the army's eventual return there under very difficult conditions.
Ya'alon's severe charges were strongly denounced by Foreign Minister Tzipi Livni. During a visit to New York, she said it was "absurd" to maintain that PM Olmert had ordered a major ground operation in order to place a final spin on the war's outcome.

We welcome your opinions but libellous and abusive comments are not allowed.