Israel Update for May 2007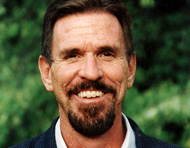 David Dolan
Severe political aftershocks continued to rock Israel during May following the release of the interim Winograd Commission report on the Second Lebanon War, published the last day of April. Calls multiplied for beleaguered Prime Minister Ehud Olmert to immediately resign in the wake of the report's conclusion that he held overall responsibility for authorizing Israel's participation in the controversial conflict last year, which many maintain was Israel's first outright military loss. Among those demanding that he quickly exit the leadership stage was his own Foreign Minister, Tsipi Livni, along with increasingly popular opposition leader Binyamin Netanyahu.
Meanwhile Israeli military forces went back into sustained action during May as Palestinian Hamas members fired hundreds of rockets into sovereign Israeli territory, killing a woman and a man, and seriously wounding several other civilians, and causing extensive damage to areas around the volatile Gaza Strip. The unprovoked attacks prompted the unprecedented partial evacuation of the besieged town of Sderot in late May, where all of the casualties occurred, evoking jarring memories of last summer's Hizbullah's rocket blitz.
IDF commanders stepped up preparations for the strong possibility of another round of Hizbullah missile strikes in the coming weeks or months, along with a far more ominous armed clash with Syria. This came as American aircraft carriers and other naval forces continued to gather in the tense Persian Gulf as media reports multiplied that a widely anticipated assault on Iran's bustling nuclear facilities will likely take place before the end of this year.
Olmert Against The Wall
Ehud Olmert-who achieved a decisive victory in Israeli national elections just over one year ago-struggled to cling to power after opinion surveys revealed that virtually no voter would support him if a new ballot were held in the coming months, as many expect to occur. This came in the wake of the Winograd Commission's damning conclusion that the Kadima party leader had displayed "severe leadership failure" in "hastily" deciding to go to war despite lacking a "detailed military plan." The report noted that the former Jerusalem mayor had failed to even request such a plan from senior military officers before urging his cabinet to approve a large air and ground operation last July 12th, despite the fact that it was bound to produce sustained Hizbullah rocket assaults upon Israel's northern urban areas.
Defense Minister and Labor Party leader Amir Peretz was also harshly criticized in the interim report, which only covered events leading up to the war and the first week of the 34 day conflict. The former Sderot mayor is widely expected to resign his senior cabinet post in the coming days after losing his leadership position in a May 28th Labor party vote. The new leader will be either former Premier Ehud Barak, who captured over 34% of the vote, or former Shin Bet chief Ami Ayalon, who came in second with nearly 32%. They will face each other in a run off vote on June 11th. It is widely expected that the winner will quickly replace Peretz as Defense Minister, and possibly pull the party out of the Olmert government altogether, causing it to collapse.
Former IDF Chief of Staff Dan Halutz, who already stepped down several months ago when it became apparent that he too would be harshly censured in the Winograd report, was indeed strongly rebuked for "not alerting political leaders" over the complexities that a massive military operation entailed, especially in light of the fact that he understood both Olmert and Peretz "lacked adequate knowledge and experience in these matters." The former Air Force commander was also criticized for "leading them to believe that the IDF was ready and prepared, and had operational plans fitting the situation." This last assertion deeply shocked many Israelis, who had assumed that their world renowned military forces were always prepared for any eventually in the troubled and turbulent Middle East.
Urgent Action Needed
The commissioners, led by former High Court Justice Dr. Eliyahu Winograd, said they had "decided to issue an interim report" in advance of the full report, due out in July, because they ascertained that political and military leaders "had been waiting for the final report" before taking urgently needed "energetic and determined action to redress the failures" that the report uncovered. In other words, the government-appointed professional examiners apparently concluded that the current regional situation is too explosive to wait until July for corrective measures that would insure another pending conflict does not turn into a military disaster mirroring Israel's near defeat in the 1973 Yom Kippur war. By clear implication, this seems to demand the rapid replacement of both Olmert and Peretz in the halls of power.
Adding weight to this stark conclusion, PM Olmert's pivotal role in launching last years Second Lebanon War and its ambiguous outcome was highlighted in the first four rebukes issued by the interim Winograd report. The examiners found that the "main failure" of the conflict was the Premier's "decision to respond" to Hizbullah's provocative cross border raid last July 12th "with an immediate, intensive military strike that was not based on a detailed, comprehensive and authorized military plan, nor based on careful study of the complex characteristics of the Lebanon arena."
The commission report maintained that "the ability to achieve significant political results" from such military action was predictably "limited," while "an Israeli military strike would inevitably lead to missiles fired at the Israeli civilian north." It added that there "was not another effective military response to such missile attacks other than an extensive and prolonged ground operation to capture the areas from where the missiles were fired, which would have a high cost and did not enjoy broad public support." Lashing out at Olmert directly, the commission participants further charged that these apparent "difficulties were not explicitly raised" by the Premier with his cabinet ministers "before the decision to strike was taken."
Adding further insult to festering injury, the interim Winograd report concluded that Olmert secured cabinet endorsement for his broad military campaign by partially engaging in "ambiguity in the presentation of goals and modes of operation, so that ministers with different or even contradictory attitudes could support it. The ministers voted for a vague decision, without understanding and knowing its nature and implications." Reflecting the deep wounds that the prolonged 1980s Lebanon conflict left in Israeli society, the report added that government ministers "authorized the commencement of a military campaign without considering how to exit it."
In a final indictment of Olmert's alleged failures, the commissioners concluded that "some of the declared goals of the war were not clear, and could not be achieved, and in part were not achievable by the authorized modes of military action." In summary, Olmert launched a major military campaign that he could not adequately sustain or finish, and misled his own cabinet and the general public when he maintained that Israel would achieve a quick and decisive victory over Iranian and Syrian-backed Lebanese Shiite militia forces.
Homeward Bound

We welcome your opinions but libellous and abusive comments are not allowed.