Proverbs 15:1, Ephesians 4:26

Dale Eland considers how to best deal with situations that make us angry.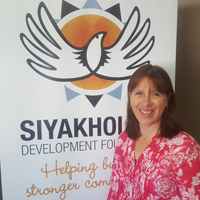 Dale Eland
'A gentle answer turns away anger, but a harsh word stirs up wrath.' (Proverbs 15:1)
How often have we responded in anger and then regretted it?
Ephesians 4:26 says be angry but do not sin. Our anger may be well justified but not our responses. Yet how do we control our responses in the midst of injustice and deceit? As Christians, we are instructed to respond in the opposite spirit, yet sometimes find ourselves fighting the right battles with the wrong weapons.
After being the recipient of a road rage incident (fortunately nothing physical), I remember thinking that I really hope that I don't become like that person when having a bad day, and determined in my heart to fight this by doing the unexpected. If someone cuts in front of me, I resist the temptation to curse them and their bad driving and replace it with a quick prayer for them. If someone curses me (never for my bad driving though!) I try to smile and wave to apologise. If a pedestrian is a bit tardy crossing the road in an illegal place, I certainly don't speed up to show him or her the error of their ways.
Each and every day a new opportunity will present itself for us to choose to show God's mercy and grace.
My children were discussing some sports clubs in the area and one of the clubs apparently had a lot of drinking associated with it. I asked them the question as to which club did they think Jesus would choose to play sport for. After some discussion I suggested that he might want to play for the "drinking club" and asked them why they thought I would say that. My little boy piped up that perhaps Jesus made a bad choice! After a good chuckle, (and assurances that Jesus never made bad choices) we talked through the fact that His presence there might bring healing and restoration to those who needed it most. Instead of judging and criticising the "drunkards", His presence could change their hearts.
I am resolute to continue my search to find gentle and soft answers to very hard and tough environments. If we all find ways to replace the harsh judgements with a gentle response we can turn the tide from aggression and hatred to one of patience and kindness.
If our mind is set on things that are lovely, we will focus on the good and positive elements and the bad will fade away and no longer drain us and sap our energy.
As we choose which battles we should fight, we should give careful thought as to the weapons we use too.

The opinions expressed in this article are not necessarily those held by Cross Rhythms. Any expressed views were accurate at the time of publishing but may or may not reflect the views of the individuals concerned at a later date.
Sign up now to receive weekly Life Files, direct to your inbox.
We welcome your opinions but libellous and abusive comments are not allowed.