Psalm 139:14, Matthew 25:14-30, Proverbs 6:30, 2 Samuel 12:4

Dale Eland reflects on the differences in people's gifts and life situation, and what justice and fairness looks like.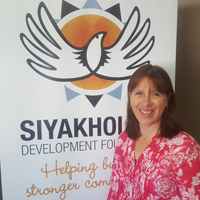 Dale Eland
Many might have seen the movie 'The Greatest Showman', which has so many wonderful lessons, especially the celebration of the uniqueness of each person.
It also shows the terrible reality of bullying and intimidation of those who are different, or who try to break through the limitations placed on them.
The thought that no two persons are identical is the most incredible miracle. Yet when you look at society and how we have to conform to a 'one size fits all' approach, you realise how ridiculous this all is.
Most schools and businesses can only handle 'the average'. Anyone achieving too high is abnormal and should not think they can have the rules bent for them. Any person achieving too low is considered a burden, and to find those that might have a heart to assist and go the extra mile is near impossible.
How does God deal with these vast differences? Does God have a 'one size fits all' approach?
Clearly, in Matthew 25:14-30 we see that giftings are not evenly distributed to everyone. Firstly, some get one gift and some get multiple gifts.
Was God unfair in allocating these out?
We also see that God gives different measures of those gifts. How did God decide who got exceptional talent and who got average talent?
We also see that God expects more from the person with multiple gifts than those with one gift. Is God too harsh in measuring and rewarding results and outputs?
As a parent/mentor/friend/leader, our role and responsibility would be assisting people in finding their talents and then maximising these so that God will say "well done good and faithful servant."
If your job is a teacher at school, how do you apply rules fairly to children who are made so uniquely and need such different approaches without being seen as unfair? If you are a judge, how do you apply the law fairly to all citizens without prejudicing those with resources to good legal advice and those that don't? Is true fairness and justice even possibly on earth?
I do believe trying to find out most of the facts before punishment or reward is important. Jumping to conclusions, doing what is normally done, or listening to gossip won't allow you to apply God's fairness to a situation. Understanding what the underlying motives and extenuating situations are is very important.
Making on the spot decisions, or reacting emotionally, without first asking God for wisdom can lead to terribly unfair decisions, even if you follow the law.
If a poor person steals bread to feed her children as she was born into poverty and cannot get a job, is this wrong? Compare this to a person who is wealthy and uses their training and education to make themselves wealthier at the expense of the elderly or vulnerable. When these two people stand before God, what measure of fairness will God apply? (Proverbs 6:30 & 2 Samuel 12:4)
Law leads to bondage, but love leads to freedom. Let's love freely and enjoy the uniqueness and diversity of God creation.

The opinions expressed in this article are not necessarily those held by Cross Rhythms. Any expressed views were accurate at the time of publishing but may or may not reflect the views of the individuals concerned at a later date.
Sign up now to receive weekly Life Files, direct to your inbox.
We welcome your opinions but libellous and abusive comments are not allowed.