Kat Mills is inspired by God's generosity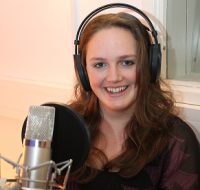 Kat Mills
It is hard to know what to write about during this incredibly challenging period. There are so many different issues clamouring for my attention and I hope I get around to writing about each one, but today I want to focus on generosity.
As a songwriter, I love to be given song-writing challenges. A few years ago, I was talking with my brother-in-law who is a pastor and he shared that his church's leadership team had asked the worship team to write a song that would encourage people to be generous givers. Giving is always a delicate topic! We live in an age where everywhere we look there are fundraising alerts, telethons, charity adverts, and every time I pay for someone online there is always a question if I would like to add a charitable donation. It can be overwhelming and so no matter how much you love being generous, sometimes it can be easy to feel a little fatigued by it all.
I remember being talked into a charitable monthly donation on the street because the guy would not take no for an answer and I didn't know what to do. I remember telling him that I was a student and couldn't afford another charitable monthly donation. His response was "being generous is worth getting into debt for!" This is clearly not the right message to be giving! Generosity isn't about the amount or things you give, but the giver's heart and the attitude of giving. It is this guilt-induced giving which is so wrong and what I believe can cause us to switch off from helping.
So, as I started writing the song I focused on God and all that He has given me. The more I thought about it, the more in awe and thankful I was. I thought about the beautiful details in every flower, the many different animals, and the powerful and mysterious wonders of creation. I then started to think about how abundantly He blesses us, the way He provides for our every need, and the way He fills us with strength and peace when we ask. I look back at my life and see countless ways that he has abundantly blessed me. Times when I had run out of money and someone gave me the exact amount I needed, the time I went to pay the bill at a restaurant and found it had already been paid by someone else, or the times I was crippled by fear and He flooded my heart with peace.
More than that, I am overwhelmed with gratitude that God not only made so much beauty and provides for us, but He also gave His one and only Son to pay the ultimate price for our sin and shame. He gave us beauty, He provided for our needs, and gave the priceless gift of grace! When I think about all of that, I can't help but long to reflect that generosity and to bless others with the same abundance.
Of course, it is important that we are wise and God gave common sense for a reason! I have learnt that when I am unable to commit to something financially, it doesn't mean I can't be generous with what I do have. During those seasons I give my time and my talents. Generosity isn't about money; it is about an attitude of giving without counting the cost of the gift. It's not about giving up your day for someone and then constantly reminding them of the sacrifice you are making! It's not about giving a gift and expecting a thank you. It is giving out of an overflow of love and abundance.
I love being generous, it makes me happy and full of joy. I love giving gifts, making someone a card, sending someone a CD and reminding them that they are precious, and that God loves them. We are currently going through such a draining season and one where there is so much need. This is the time more than ever that we need God-inspired generosity to fulfil needs because of the love overflowing from your heart and the joy it brings. Give, not because we have to, but because we love to. If we are to reflect the image of God, we need to reflect God's abundance.
I encourage you that no matter what you are going through God loves you and can provide for your each and every need if you let Him. He provides for what we need, which may look different from what we want, or what we think we need. It's not the size or cost of a gift but the heart of the giver that is important.
Take a look at those around you and the needs you see. How can you be generous? How can you think outside the box if money is not available? If you are going to give, do it with the right attitude - the smallest gift given with love and thoughtfulness is worth far more than the most extravagant gift given out of duty or pride!

The opinions expressed in this article are not necessarily those held by Cross Rhythms. Any expressed views were accurate at the time of publishing but may or may not reflect the views of the individuals concerned at a later date.
About Kat Mills
Kat Mills
is a
Christian singer-songwriter
, choir director and worship leader from Surrey. Trained as a primary teacher she is currently a stay-at-home mum passionate in using music to connect with people and to share her faith.
www.katmills.co.uk
View all articles by Kat Mills
We welcome your opinions but libellous and abusive comments are not allowed.