Kat Mills encourages us to understand how we show and receive love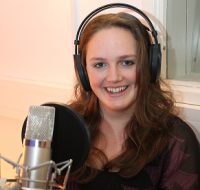 Kat Mills
Another Valentine's Day has come and gone and for some of you reading this it will have been a lovely time of romantic gestures. Some of you may have had the feeling of unrealistic expectations and pressures, and for others it was just a 'commercial holiday' and others a sense of sadness or gladness that you had no one 'romantically' to spend it with.
My husband and I have had to get to the point of managing expectations. Sometimes we can be guilty (or maybe it's just me!) of wanting our loved one to guess exactly what we want or what we are hoping for. This can then heap on unfair expectations that just end up in disappointment.
One year on Valentine's Day, my husband took the day off work so that he could come and record some piano parts on my latest recording. We were together all day and yet there I was waiting all day for a card, flowers and a gift. I got grumpier and grumpier as the day dragged on and these items didn't appear.
Eventually he asked me why I was in such a bad mood and I made some flippant comment about him forgetting Valentine's Day and not getting me anything. He was frustrated, as he pointed out, that he had spent the whole day helping me, supporting me and for him that represented love.
Despite that he nipped out and a few minutes later returned and handed me a small plant from the local petrol station - I was disappointed! What came out of this was the need for both of us to understand the importance of communication, expectations and expectation management by speaking each other's 'language'.
One of my husband's love languages is acts of service. He is great a doing things to help out, around the house, editing my writing, cooking when I am tried, taking my son out on a Saturday morning to give me a break, and so on. My main love language is gift-giving - I love making something for someone or writing them a kind note. Both of these things are beautiful and loving but because our languages are a bit different, we sometimes didn't spot that love was intentionally being shown.
When we started to talk about it, share about our expectations and what really spoke to our hearts, we were able to have a much clear understanding of each other's needs - and much happier Valentine's Days!
I was able to explain that it is not about big expensive gifts for me; it is about something that has had some thought and time put into it. I understood that for him, having a tidy and organised house to come home to after work was a real blessing and loving gesture to him.
By understanding how we both speak and receive love means that we can have better and healthier relationships. I think this is a principle not just for romantic relationships. Do we take time to understand how we best show and receive love? Do we get cross at someone and accuse them of not being loving simply because they show it in a different way?
There are times we need to examine our own actions and responses, and I pray often that God would strengthen me and give me wisdom in how to show love to others in ways they understand and not to confine 'love' to what I understand or want it to look like.
What about you?


The opinions expressed in this article are not necessarily those held by Cross Rhythms. Any expressed views were accurate at the time of publishing but may or may not reflect the views of the individuals concerned at a later date.
About Kat Mills
Kat Mills
is a
Christian singer-songwriter
, choir director and worship leader from Surrey. Trained as a primary teacher she is currently a stay-at-home mum passionate in using music to connect with people and to share her faith.
www.katmills.co.uk
View all articles by Kat Mills
We welcome your opinions but libellous and abusive comments are not allowed.