Kat Mills talks about the importance of mind-set.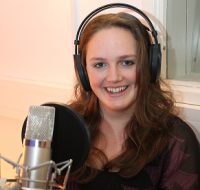 Kat Mills
One of my guilty pleasures is to sit with a cup of tea and to watch house shows, whether it's "Homes under the Hammer", "Escape to the Country", or "DIY SOS". The list goes on! There is something especially pleasing when you see a house that is totally run down, falling apart and unhabitable, being transformed by someone coming to the rescue. New life is breathed into the house and the difference in the before and after photos is stark. The space has been re-imagined and what was once dark, dingy and damp, is light, spacious and fresh!
I did find that after watching lots of these shows I started to get unhappy with our house. I am blessed to have a house and some space, but there is plenty that needs doing up, and having more space is always a nice thing. I watch these programmes and see how the kitchen suddenly expands and becomes amazing, and then I go into my kitchen with cupboard doors falling off, an annoyingly squeaky floorboard, lack of space, and some mouldy wood by the sink.
After a while I realised I had sunk into discontentment by longing for what I did not have, and even worse, feel miserable about what I did have. I would look longingly at adverts for houses with bigger or better kitchens or dream of having an extension built. The reality is right now that these things are not possibilities, so I realised I needed to do something quickly unless I wanted to end up living in my grumpy, discontented state!
I decided that something I could change and work on was my attitude. I decided to come at the situation from a different angle - I couldn't afford a kitchen refit but I could use the space better and did a bit of maintenance. I got rid of some shelving which was eating up space and I changed where things went in the cupboards to re-utilise the space more efficiently. I applied a fresh coat of paint, and my husband replaced the mouldy wood and fixed the cupboard doors. I even re-purposed a shelf as a mini breakfast bar.
What had been a space that had been getting me down, now became a room which I was able to sit in, enjoy the morning sun and not feel sad about.
It reminded me of the importance on focusing on what I do have and simply using it to the best of its ability. By making small changes and freshening things up, I was able to recreate a space on a very small budget. It now brings me so much joy - I am able to chat to my son more easily as he eats at the breakfast bar and as I prepare his packed lunch.
These changes and the result got me thinking that we can often be so busy in wanting things that look better and bigger that we fall into feelings of discontentment and miss all the beauty that we already have. I know that I need to apply this thinking in my life. How can we make the most of what we have and find joy, peace and contentment even when things might be challenging? A big part of this is my faith and the way God is showing me the secret to contentment.
There may be times when I have a lot, or times when I have very little, but it is how I respond to these different times and how I embrace them. A mind-set of celebrating every good thing cultivates joy, contentment and thankfulness. This is something I want to continue to do so that I remember God's blessings in my circumstances and revel in them.
I pray this encourages you to see all the blessings you have. May you may be pleasantly surprised!

The opinions expressed in this article are not necessarily those held by Cross Rhythms. Any expressed views were accurate at the time of publishing but may or may not reflect the views of the individuals concerned at a later date.
About Kat Mills
Kat Mills
is a
Christian singer-songwriter
, choir director and worship leader from Surrey. Trained as a primary teacher she is currently a stay-at-home mum passionate in using music to connect with people and to share her faith.
www.katmills.co.uk
View all articles by Kat Mills
We welcome your opinions but libellous and abusive comments are not allowed.