Kat Mills on the impact of a smile.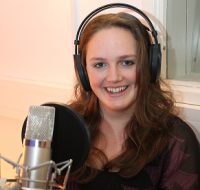 Kat Mills
Have you ever thrown the smallest pebble you can find into a big lake? I am always amazed at the effect. This seemingly small unimportant pebble, transforms into something so much bigger as you watch the ripple effect start, and it reaches more and more of the lake. This tiny pebble has a big impact!
I really love the comparison with how we may think that what we do is small and insignificant, but we too need to look at the bigger picture - the ripple effect.
I came across a poem years ago and I have a laminated copy on the spare room door. It is all about smiling, 'Smiling is Infectious'.
The gist of the poem is how one small smile can trigger someone else to smile. When someone else sees the smile, they smile in response, and so on, until that smile has spread far and wide. Just like the pebble in a big lake, one smile seems small and insignificant, and maybe you don't see the outcome, but it can change a life.
Have you ever been having a rubbish day when you are feeling miserable and down? If you are anything like me, those in the immediate vicinity are fully aware and probably getting the brunt of it.
Suddenly someone does something to change that, whether it's a smile, a free cup of coffee, a letter, or a gift in the post. In that moment something changes. You feel encouraged, cherished, and you feel a glimmer of joy or hope surge through you. That grey cloud that was thundering above your head is suddenly lifted.
Those around you start to see your joy and the change in your mood. They witness someone's kindness changing your day and it inspires them. So they decide to hold a door open for someone, or some other small act of kindness. It's the ripple effect.
Of course, we need to make sure that the ripple is positive and not negative.
Each day I wonder if I can throw a little pebble into the big lake and affect even one person's day for the better. Can I show someone understanding and compassion?
A couple of weeks ago, I was in a stressful situation and someone had the chance to throw that pebble and carry out a small act of kindness that would have defused things. Unfortunately, that course of action wasn't taken and instead of kindness, I received abuse and anger.
I know there are days where I mess up totally too and have been that person who has not been helpful, and who out of stress or frustration from something else, have negatively impacted someone.
I want to say I am truly sorry whenever I have done that! I am trying to learn how to avoid this by pausing and thinking how my action or reaction may impact someone else.
Maybe I am in a rush and want to get on the bus first, or get the last seat, but what happens to the person I beat to the seat?
I know that I am human, and I mess up so much, but I am so grateful to a God of forgiveness, a God who gives me chance after chance. Most importantly He gives me the strength and wisdom that I need, to be able to be a positive influence, when I ask Him and rely on Him.
Can we be that joy-starter and hope-bringer today? What type of ripple can we set off?

The opinions expressed in this article are not necessarily those held by Cross Rhythms. Any expressed views were accurate at the time of publishing but may or may not reflect the views of the individuals concerned at a later date.
About Kat Mills
Kat Mills
is a
Christian singer-songwriter
, choir director and worship leader from Surrey. Trained as a primary teacher she is currently a stay-at-home mum passionate in using music to connect with people and to share her faith.
www.katmills.co.uk
View all articles by Kat Mills
We welcome your opinions but libellous and abusive comments are not allowed.