Keyword search Music News
Browse by Genre
Bob Dylan's The Philosophy Of Modern Song to release in November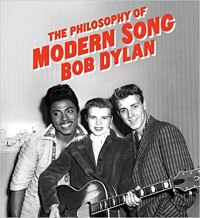 ON 8TH November Simon & Schuster will be publishing the CD audiobook The Philosophy Of Modern Song by Bob Dylan. The superstar, whose Cross Rhythms hits include "Saved", "Pressing On" and "Gotta Serve Somebody", was converted to Christianity in 1979 and despite numerous media rumours has never subsequently denied his faith.
The Philosophy Of Modern Song is Bob Dylan's first book of new writing since 2004's Chronicles: Volume One - and since winning the Nobel Prize for Literature in 2016. Dylan, who began working on the book in 2010, writes on the art and craft of songwriting. with over 60 essays focusing on songs by other artists/songwriters including Stephen Foster, Elvis Costello, Hank Williams and Nina Simone.

The opinions expressed in this article are not necessarily those held by Cross Rhythms. Any expressed views were accurate at the time of publishing but may or may not reflect the views of the individuals concerned at a later date.
We welcome your opinions but libellous and abusive comments are not allowed.